The Best Primary Care Provider: Benefits of Choosing A Pediatrician For Your Child
There are many options for choosing the primary care provider for your child, family physicians, nurse practitioners, and many more! You might even already have a family doctor. But if you want to focus on your kid's healthcare, choose a pediatrician.
There's nothing wrong with having a family medicine or a general practitioner though. But, choosing a pediatrician over any other healthcare provider is highly advantageous. So, you may opt for a board-certified pediatrician for your child's needs. Why?
You and your child will benefit from a pediatrician willing to work collaboratively to maximize your child's healthcare. A pediatrician also focuses on your child's needs — pediatricians are doctors solely for children and teens!
What's important is a balance between the right care, at the right time, in the right place, and delivered in a good way. The healthcare provider you choose should best meet your and your child's needs, no matter what practitioner you choose!
Benefits of Having a Pediatrician
There is a multitude of reasons why pediatricians are the best choice for your child's healthcare. Here are the benefits of choosing a pediatrician over any other:
Specialty Education
In addition to their medical degrees, pediatricians undergo specialized training for a couple of years before becoming certified pediatricians. Children are not just small adults; they have unique healthcare needs requiring specialized training.
Knowledge and Experience
Pediatricians stay current on pediatric medical research on top of their clinical practice. They attend seminars, conferences, and conventions to make their management of childhood cases more relevant and up-to-date with current trends.
Equipped with vast knowledge in pediatrics, they are the experts to deliver top-notch healthcare for our children. Pediatricians think about their patient's physical and mental health and forge strong collaborations with other doctors when needed.
Rapport with Children
On top of technical knowledge and competence, pediatricians are far better at communicating and connecting with children. They are capable to establish excellent rapport with their young patients, from infants, toddlers, young schoolers, and teens.
It's common knowledge that doctor visits are dreaded for some children. But pediatricians have the heart and compassion to make every patient encounter an enjoyable session for your child. Not only for children but for parents, too.
Extra-Focused Services for Children
The best pediatrician clinics provide services that benefit both the child and the worried parent. For example, having access to last-minute appointments at any time of day or night is critical.
Other services that pediatrician clinics may offer are immunizations, wellness checks, lab tests, respiratory monitoring, in-clinic IVs, sight and hearing exams, and ADHD screenings that are made conveniently accessible to busy parents.
Child-Themed Clinics
To establish an appropriate ambiance and atmosphere conducive to the minds and moods of their young patients, pediatric clinics are designed much friendlier to children than other medical facilities.
Child-friendly healthcare facilities have fun distractions to make doctor's visits exciting. The colors are vibrant, the atmosphere is cool and comfortable, and they frequently have a variety of toys and activities to make their patients feel more at ease.
The Unique Expertise of Pediatric Doctors
Pediatrics is the branch of medicine that focuses on the development, care, and health of babies, children, and adolescents. Typically, a pediatrician's education includes:
Four years of pre-medicine at a college or university
Four years of medical school leading to a Doctor of Medicine (MD) or Doctor of Osteopathic Medicine (DO) degree
Three years of pediatric residency training program
Some doctors may further opt for a pediatric fellowship in a subspecialty after medical school and residency. There are various subspecialty fields of practice, among others, pediatric oncology, rheumatology, and developmental, or adolescent medicine.
The letters "FAAP" following a pediatrician's name indicate that the doctor has passed their board exam and is a full Fellow of the American Academy of Pediatrics (AAP).
How Pediatricians Foster Continuity of Care
Pediatricians are concerned with your child's health and growth development from childhood to teenhood, not just with treating a specific symptom or ailment. This is just one of the many reasons why choosing a pediatrician is necessary.
Right at the moment of child delivery, the pediatrician is the person to entrust your newborn. Immediately after, routine newborn care and screenings are undertaken. In this way, problems associated with newborns are immediately detected.
Pediatric Services All Throughout Childhood Years
Since a pediatrician is focused on children, they ensure that your child will receive proper care, such as monitoring and preventive healthcare for healthy children, medical care for sick children (acute or chronic), and care and coordination for children after hospital discharge.
A pediatrician is also there in every step of your child's development– from physical, mental, and emotional health– regardless of good or bad health.
Expect your pediatrician to care for your babies, children, adolescents, and young adults aged 0 to 21 years to reduce child and infant mortality, controls infectious diseases, foster a child-friendly, healthy lifestyle, ease the difficulty of kids and teens with chronic conditions, and ensure appropriate development.
Continuity Of Care
Also, pediatricians counsel, diagnose and treat various diseases, including infections, organic diseases and dysfunctions, injuries, malignancies, and genetic defects.
Pediatricians are more than just concerned about your child's physical well-being, they ensure that your kid is less prone to health problems through prevention, early detection, and proper health management.
This includes behavioral problems, developmental issues, functional deficiencies, social stress factors, and depression and anxiety disorders.
So, choosing a pediatrician will be the best option for your child– as they care for your child continuously, even if you don't ask for it.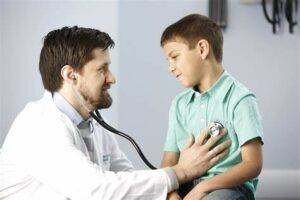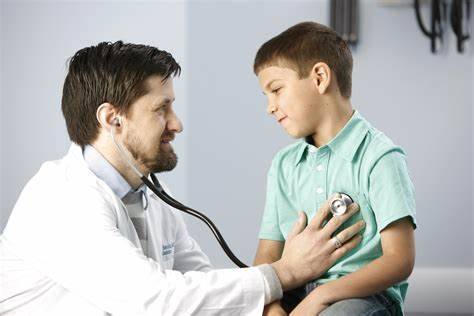 The Importance of a Strong Doctor-Patient Relationship
A good child-doctor relationship is beneficial to foster better health treatment and case management. Just like in any relationship, good communication is integral to maintaining the collaboration healthy and strong!
Proper Individualized Care
A good relationship with the doctor translates that your child's pediatrician can draw up the best treatment plan tailor fit for your child. Think of it this way, if your child tells truthfully about his feelings, such as if his tummy hurts, the treatment would be easy.
So, it's highly beneficial that your child engages in a good doctor-patient relationship. A mutually beneficial relationship in which the patient knowingly seeks the physician's assistance and the physician accepts the individual as a patient.
A Person Your Child Can Trust
Pediatricians, and all other doctors, are trained to treat all information confidential when it comes to handling patients. So, expect that your child can trust his doctor. That said, your child gains a new friend, a confidant with whom to share his secrets, concerns, and fears.
What's even better is that your pediatrician can help address your child's concerns because he's specialized in doing so. Trusting a doctor allows your child to maintain or regain their health and well-being.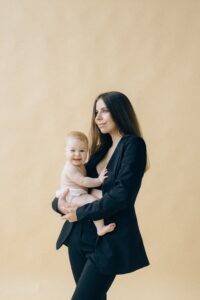 Primary Care Provider: Ensuring Comprehensive Care for Your Child
Children of all qualities, including those with special needs, thrive in environments that cater to their social, emotional, and educational needs. Therefore, monitor and ensure that your little one gets the comprehensive care he needs, with the help of your pediatrician.
1. Track and Observe Developmental Milestones
As your child grows, his body undergoes constant change. However, they should reach particular developmental milestones at a particular age. Entrust to a pediatrician so your child will keep up with these developmental milestones.
In this way, you have peace of mind because you are assured that your child growth and development is appropriate to his age.
2. Create a Line of Communication with Your Child's Pediatrician
Your child may not always tell you everything about how he feels. Who knows, your child might even trust the doctor more than you. That's why it's good to have communication lines open with the doctor.
Your child may directly communicate with his pediatrician, even if you're not around. This is also a good way to train your child to be able to go on checkups on his own, and also be responsible on the management of his own healthcare.
3. Don't Skip On Immunizations
Keeping up with your child's immunizations is definitely a must. This is because immunizations are a key component of full pediatric care. The pediatrician will provide you with an immunization card indicating the timetable of the vaccine shots.
This immunization card will be helpful for you, as parents, to keep track and monitor your child's vaccination schedule. In this way, you will know when to book the next appointment with your pediatrician, prepare your child, and your budget as well.
4. Work With Other Specialists
Don't confine your child to just a pediatrician. If your child catches an illness that's outside the scope of what a pediatrician can do, consult a different medical specialist. Nevertheless, discuss with your pediatrician and he may give you a referral for further evaluation.
5. Practice Good Parenting
Parents are the primary caregiver of their children. Your child's pediatrician is the ally in terms of healthcare needs. Parents are still the ones who mostly take care and gives the final call in decision-making for the welfare and overall well-being of the kiddos.
Hence, work on good parenting practices! Your child will surely foster in a good environment with the help of good role models! Here are the key ways for parents to support their child's healthy development:
Being kind and empathetic; yet strict and consistent.
Establishing regular schedules and guidelines at home.
Engaging in conversations with children to maintain effective communication.
Ensuring the well-being and security of children.
Being reasonable in correcting misbehavior.
Implement these strategies to help your child stay healthy, safe, and successful in various areas, to include their emotional, behavioral, cognitive, and social development.
Work With A Pediatrician For Your Child's Happier, Healthier Growth
Medicine is such a broad field, and remains dynamic to adapt to changes that have happened over the past few years. Now, there are lots of doctors, with varied medical specialties, that can cater to your child's unique needs.
We at Omega Pediatrics highly recommend that you choose a pediatrician as your primary healthcare provider for your little one. Pediatricians have the expertise and training to identify and treat any medical problems that may arise in kids!
We suggest that you find a pediatrician you can trust, who helps you and your child, and who possesses the skills to assess how your kid is growing, developing, and overall well-being. You want to ensure your child gets the best pediatric care possible, right?
Just don't forget that you also play a big role in your child's health. So, work hand in hand with your pediatrician at Omega Pediatrics, and you'll surely be able to give your kid the best child healthcare he deserves! Let's collaborate!