The Impact of Telemedicine on Pediatric Care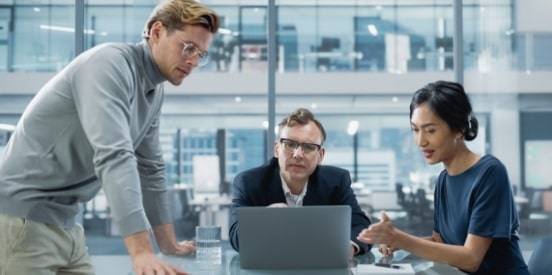 Telemedicine has revolutionized healthcare delivery worldwide by facilitating remote medical consultations or diagnoses using digital technology. This has significantly benefited pediatric care, especially amidst the COVID-19 outbreak.
Telemedicine provides safe and efficient healthcare delivery. It reduces physical visits and enhances access to medical specialists. Nonetheless, we will examine its impact on pediatric care and how it has changed the landscape of healthcare for children.
Virtual Consultations in Pediatric Healthcare
Remote consultations have gained remarkable prominence nowadays. Advancements in healthcare have led to the rise of telemedicine. There's a surge in the popularity of virtual consultations with pediatricians via telemedicine due to its enhanced access to medical services.
Therapists, healthcare providers, and other professionals are increasingly opting for virtual appointments. Virtual care options for children's healthcare needs have become increasingly prevalent as the COVID-19 pandemic progresses.
Particularly in pediatric telemedicine, it boasts a long list of benefits to patients and caregivers, offering a variety of advantages.
Benefits and Advantages
Increased accessibility to medical assistance.
Families in rural areas face limited access to medical services, a difficulty for parents seeking specialized pediatric care. Virtual consultations bridge this gap, allowing families to connect with pediatric specialists who aren't accessible in their area.
Convenience for doctors and medical attendants.
Doctors can conduct more frequent and regular check-ups to their patients. This greatly benefits children with chronic illnesses who require constant monitoring. It also enables doctors to monitor a child's progress including reviewing medical records.
Indeed, virtual consultations are easier to plan and conduct.
Seeking medical advice for children has made it convenient for parents since it's made within reach even from the comfort of homes. Children can receive medical treatment without leaving home. Also, parents avoid interrupting work or school schedules to attend appointments.
Good alternative to clinic appointments.
Remote appointments are now a suitable alternative for parents who have difficulties, for varied reasons, to attend in-person appointments. Proximity of the clinic to the patient's residence, or doctor's availability, are one of the reasons.
Telemedicine expands access to care for individuals residing in hard-to-reach locations, thus improving medical outcomes for everyone, specifically those who require specialist care. There may not always be a specialist available in every city or location.
Decreased expenses on healthcare
By eliminating the need for face-to-face consultations, there can be significant savings on travel time and other related expenses, thus, ultimately reduce healthcare expenses.
Limitations, Drawbacks, and Challenges
Behind a variety of advantages, telemedicine has its share of drawbacks.
Misdiagnosis or missed diagnoses
Certain ailments require physical examinations that telemedicine can't offer. For pediatric cases, hands-on evaluations are crucial, particularly when dealing with respiratory or auditory system conditions.
This is the issue of misdiagnosis or missed diagnoses due to the inability to conduct a physical exam. Nonetheless, through the use of digital stethoscopes and otoscopes, medical professionals can perform remote medical exams and overcome this challenge.
Lack of physical examination leads to vital details omitted by pediatricians. This may result in overlooking potential red flags. Relying on virtual care alone doesn't guarantee a complete diagnostic coverage. Telemedicine is insufficient, thus the need for in-person consultation,
On this perspective, telemedicine has raised doubts regarding the quality of care. It could lead to misdiagnosis or inappropriate treatment.
There's a lack of personal connection and the distinctive trust-building encounter that occurs during an in-person consultation. It's important to establish a robust relationship between the doctor and patient to ensure accurate diagnoses and effective treatment plans.
Access to Technology
Many platforms require the use of a computer or smartphone, which may not be accessible to families with lower socio-economic status.
Also, younger children encounter difficulties operating the technology. This makes pediatricians doubly hard in communicating with them effectively.
Telemedicine in pediatric healthcare has remained a significant concern despite these perceived limitations and drawbacks.
How to Make the Most of a Virtual Appointment
Even though virtual consultations are convenient, they can also pose several challenges. Thus, it's important to prepare and adhere to easy-to-follow guidelines to make the most of your virtual appointment.
1. Prepare the logistics.
Ensure that you have a dependable internet connection and the appropriate gadget such as a tablet, smartphone, or computer. Look for a private and silent spot where you can stay focused on the virtual appointment.
Make certain to evaluate your audio and video configuration in advance to avoid any technical glitches while the meeting is in progress.
2. Prepare your questions.
Ensure to have a list of any questions you might have and should come in handy during the virtual appointment. By doing this, you'll be able to remain focused and guarantee that all of your queries are resolved.
3. Be focused during the appointment.
Be attentive and engaged throughout the appointment. Refrain from multitasking. Maintain eye contact and articulate clearly to establish effective communication. If you're having difficulty hearing or comprehending any information, don't hesitate to clarify.
Jot down essential details during the meeting. Additionally, request the pediatrician to provide a summary of the appointment.
Balancing In-Person and Virtual Care for Your Child
Although telemedicine has been a favorite choice, it's essential not to disregard the advantages of in-person care. Maintaining a balance between both in-person and virtual care is important to guarantee that your child obtains optimal healthcare.
In-person medical care presents several advantages that can't be replicated through virtual means.
There are examinations, tests, and procedures that require physical presence.
There's an opportunity to establish a direct connection with your pediatrician,  fostering a stronger relationship of trust and understanding.
Analyzing bodily gestures and facial expressions can provide essential understanding for the purposes of diagnosing and treating ailments.
As previously mentioned, virtual healthcare has its perks in terms of convenience and cost-effectiveness. It comes in handy for minor ailments or check-ups. Telemedicine also offers healthcare assistance to households that face trouble with traveling.
When choosing the right care for your child, it's crucial to carefully consider their complex urgent medical needs. Take into account the potential risks or benefits of each option. Seek guidance from your child's pediatrician to help navigate this decision.
Therefore, to maintain a balance between in-person and telemedicine is crucial to best meet your child's healthcare needs.
The Importance of Trust-Building in Pediatrics
The success of telemedicine relies on building trust between patients and their pediatrician.
Children has specific needs.
Pediatric patients need a specific approach. Telemedicine providers need to be mindful of the distinctive needs of children.
Building trust is important to ensure that children are comfortable, thus encouraging them to be cooperative during the telemedicine consultations. Trust is established through effective communication, that is, listening and showing empathy.
Parents are involved in decision-making.
Telemedicine providers must address the concerns of parents who are the main decision-makers regarding the health of their children. Pediatricians should be transparent on the delivery of their services to their young patients.
The pediatrician must discuss to the parents how they manage the health needs of their young patients. This includes any potential risks, and guide parents on how to manage and mitigate those risks.
Pediatricians should have the resources to provide quality care.
Telemedicine providers should have all the resources to provide quality pediatric care. This includes being able to assess a patient's condition via video conferencing or access to medical records.
To enhance delivery of pediatric healthcare services.
It is essential to build trust between telemedicine providers and pediatric patients to ensure that children receive the pediatric care they need. It can lead to enhanced access to care, better health results, and boosted patient satisfaction.
As telemedicine continues to grow, pediatricians prioritize building trust with their young patients to ensure success and favorable outcomes..
Telemedicine in Pediatric Care: What Lies Ahead
The advancement of technology has made remote access to pediatric care advantageous. The prospect of pediatric telemedicine looks optimistic due to its advantages that enhance the caliber of healthcare.
The ease of telemedicine is one of its significant advantages. Virtual appointments spare families from the hassle of commuting to a medical facility. Due to this, workload at healthcare centers will be greatly reduced.
Through telemedicine, operating efficiency increases. Doctors will be able to attend to more patients in shorter period.
Telemedicine enhances the availability of medical services in rural areas. Its implementation brings the potential of narrowing the gap in access to specialized care - connecting rural patients with physicians.
Telemedicine can boost the standard of medical attention for children through remote supervision. Through distant monitoring, pediatricians receive updates on a patient's health status in real-time. Potential problems are detected before they turn into critical issues.
The marvels of telemedicine technology will make virtual consultations of our young patients something to be always looked forward to rather than a dreaded one. Indeed, boosting the delivery of healthcare made tailor-fit to the unique needs of our children.
Embrace Telemedicine to Boost Pediatric Care
Telemedicine has made a significant impact on pediatric care. With its long list of advantages, the pediatrician, patient, and parents enjoy its benefit in many aspects. It enables patients to connect with their doctors and access the best care possible.
We at Omega Pediatrics provides telemedicine as one of its offerings for its valued patients. We are quite aware of the convenience and other advantages it offers to our patients and their families who find it hard to have an in-office appointment.
If for any reason you can't come to the office, don't hesitate to book a telemedicine appointment with us. We gladly accommodate your request. We are happy to offer more information and assistance. After all, Omega Pediatrics embraces technology to deliver the best healthcare for our little ones so telemedicine will always be an option.