The Importance of Pediatric Care and How to Find the Best Pediatrician in Atlanta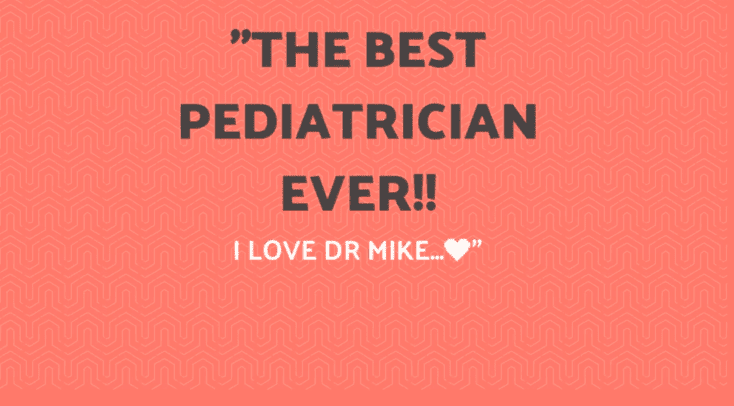 Giving birth is one of the most essential and profound experiences that a woman can have. Thus, it is important to make sure that you have the best possible care during this time, which includes finding the right pediatrician for your newborn.
Choosing the right pediatrician for your baby is an important decision that can have a lasting impact on their development. A good pediatrician will provide the best pediatric care and support to make sure that your baby reaches their full potential. They should be knowledgeable and experienced in treating babies and toddlers. It is also important to make sure that the pediatrician has a good relationship with you and your family, so that you feel comfortable discussing any concerns or worries with them.
If you are looking for the best pediatrician in Roswell GA, then you have come to the right place. Atlanta is home to some of the best pediatricians in the country and Roswell GA is no exception. From experienced doctors who have been practicing for decades to cutting-edge medical professionals who specialize in children's health.
Roswell Pediatrics Clinic is proud to offer the best pediatrician in Atlanta. Our experienced and highly trained team is committed to providing excellent care for children of all ages. We strive to provide a safe and comfortable environment for our patients.
Thus, we use the latest technology to make sure that each patient receives the highest quality care. We know that children need special attention, so we make sure they receive it during every visit. Our pediatrician is dedicated to helping your child grow into a healthy adult with our personalized approach to healthcare.
Beyond tracking breakthroughs, constant pediatric care can help you feel more assured in your parenting. Pediatricians serve as the initial resource to address any queries or worries you may have concerning your child's well-being. We aim to take all necessary measures to guarantee your child's safety and wellness.
Five reasons Pediatric Care can benefit your child's health
Raising a child is one of the most important and rewarding experiences for any parent. Children, especially newborn babies, are completely dependent on their parents for meeting all of their needs. Having access to a reliable pediatrician right from the start of a child's life is crucial for parents. Pediatricians can provide parents with guidance and recommendations on how to properly care for their newborn.
By providing specialized pediatric care, pediatricians can identify potential health issues early on and provide the necessary treatments or interventions. This recommendation provided by pediatricians will help children lead healthier lives and reach their full potential in life.
Thus, here are five reasons pediatric care can benefit your child's health:
1. Personalized care
Every child is different and requires a personalized approach to guarantee optimal outcomes. From preventative health maintenance to diagnosis and treatment, pediatricians are committed to helping your child reach their full potential through personalized, comprehensive care.
Personalized care takes into account a child's age, gender, medical history, family history, and more, to tailor a plan that works best for them. This approach also helps reduce the risk of misdiagnosis or inadequate treatment due to a lack of information about the patient. With personalized care, pediatricians can make sure that each child receives the most effective and appropriate treatment, striving to create an environment where children can feel safe and comfortable while receiving the best medical care available.
2. Specializations
Pediatricians have a wide range of specializations that focus on different aspects of child health and development; thus, providing primary care for children from birth to age 18. Some specializations include neonatology, which focuses on the care of newborns; pediatric cardiology, which focuses on heart health; pediatric endocrinology, which focuses on hormone-related issues; and pediatric neurology, which focuses on brain-related issues.
Pediatricians also specialize in areas such as nutrition, sports medicine, infectious diseases, and mental health. By specializing in these areas, pediatricians can provide the best possible care for their young patients.
3. Duration of training
Pediatricians are the front line of defense when it comes to providing the best health care for children. Becoming a pediatrician is a challenging but rewarding career path that requires dedication and hard work. Pediatricians must complete a minimum of four years of medical school and three to eight years of specialized residency training before they can practice as a pediatrician.
This rigorous training will equip aspiring pediatricians with the knowledge and skills needed to provide comprehensive care for their patients. It is during these years that they learn all about the care and treatment of children, from infants to young adults, and become more knowledgeable about the physical, mental, and emotional development of children, as well as how to diagnose and treat various illnesses and conditions. Additionally, they gain an understanding of how to provide preventive care for their patients.
With these experiences, pediatricians can help guarantee that all children receive the best health care available.
4. Duration of experience
Pediatricians are highly experienced doctors who specialize in the care of infants, children, and adolescents. Their expertise makes them invaluable to families as they provide comprehensive medical care for their young patients.
They have a unique set of skills and knowledge that is essential for providing quality healthcare. With years of experience comes an increased understanding of the needs and challenges faced by young patients, as well as an ability to provide more extensive care.
Pediatricians are also trained to provide preventive care, such as immunizations and regular check-ups. With their expertise, pediatricians can help guarantee that children receive the best possible care for their physical, mental, and emotional health.
5. Counseling
Pediatricians are increasingly being called upon to provide mental health counseling for their young patients. As the popularity of mental health issues in children and adolescents continues to rise, pediatricians are positioned to provide specialized care for these vulnerable populations.
Counseling is an important part of a pediatrician's job, as it helps children understand their feelings, develop healthy coping strategies, and build resilience. With specialized training in child and adolescent psychology, pediatricians can help diagnose and treat mental health issues such as depression, anxiety, and ADHD. By providing this specialized care, pediatricians can help make sure that their young patients receive the best possible care for their mental health needs.
Overall, we are increasingly aware of the importance of mental health and physical health. We understand that both aspects are equally important in securing the child's overall well-being. The importance of both physical and mental health cannot be overemphasized, particularly when it comes to pediatric care. Mental health can have a profound effect on physical health, and vice versa.
Good physical health can help protect children from illnesses, injuries, and chronic conditions. It also helps them build strong bones and muscles, as well as maintain a healthy weight. Mental health, on the other hand, has also become an important topic for young people. Mental health issues can affect children's physical and emotional well-being, making it essential for them to receive proper care.
The clinic staff at Roswell Pediatrics Clinic are committed to providing comprehensive mental health services to their patients. These services include providing counseling, therapy, and other treatments that can help young patients manage their mental health issues.
Additionally, the clinic also offers educational resources and support groups that allow parents and caregivers to learn more about how they can help their children with mental health issues. With these, the Roswell Pediatric Clinic strives to make sure that all of its young patients get the best possible care for their mental health needs.
Taking your child to a pediatrician is one of the best decisions you can make for their overall well-being. In Atlanta, there are many qualified pediatricians who can provide your child with quality healthcare services.
Roswell Pediatrics Clinic is proud to be one of the best pediatric clinics in Atlanta. Our team of highly qualified and experienced pediatricians provides exceptional care to children of all ages. We are committed to providing the highest quality medical care and treating our patients with compassion and respect.
Our clinic offers a wide range of services, from routine checkups and immunizations to complex treatments such as asthma management, developmental screenings, sports physicals, and more.
We strive to provide personalized care that is specially made to your child's individual needs. With our latest facility and advanced technology, Roswell Pediatrics Clinic is dedicated to giving your child the best possible healthcare experience.
You can contact us anytime at [email protected] or book an appointment directly through our website www.omegapediatrics.com. You may also opt to visit our clinic in person to learn more about the services we offer.
Roswell Pediatrics Clinic is the best place to bring your child for pediatric care. We are committed to providing a safe, secure, and comforting environment for both you and your child. Our friendly staff will be happy to help you in any way they can. So don't hesitate to reach out, get your child the best pediatrician in Roswell GA with Roswell Pediatrics Clinic!