Video Review 70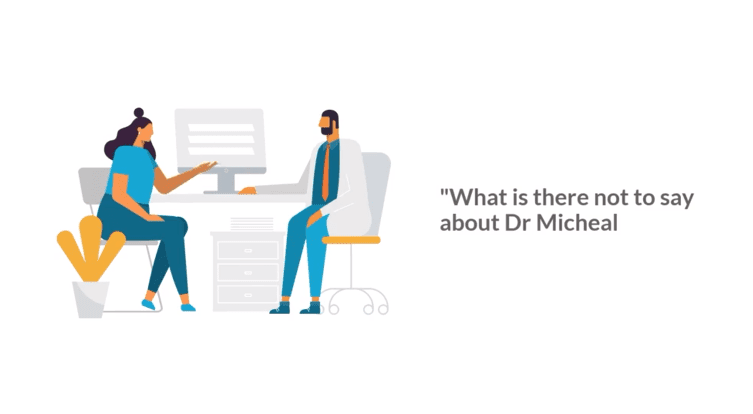 Asia Steed-Pooser
What is there not to say about Dr Micheal, his staff, and his office which I have all come to love. I am new to the area and I'm very particular about who cares for my children. I mean who isn't. From the time I called to make their appointment I was pleasantly surprised and it just keeps getting better.
Dr Micheal called me back after my online inquiry before office hours to schedule my appointment. (Which most Doctors never do) At the appointment he took the time to really get to know my family and our lifestyle in which we raise our children. He was very friendly, charming, and educational.
Both my husband and I were very pleased. He believes in teaching his parents which is hard to find these days. He even corrected a situation on Saturday (his days off) I had with receiving medicines from my newborns pharmacy and even the pharmacist was impressed how he remembered to text me and send in the new prescription. His staff Sandra, Maria and Delsa are like family. They all cater to my family and genuinely love to see them when they come in. I could not be more satisfied with my children's new home.