Why You Need To Get The Pertussis (Whooping Cough) Vaccination For Your Child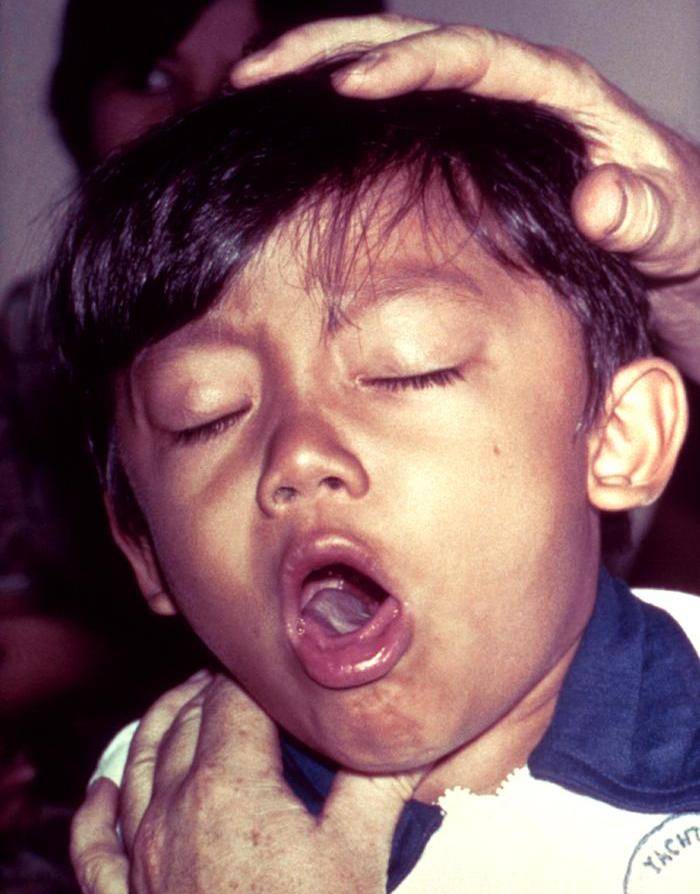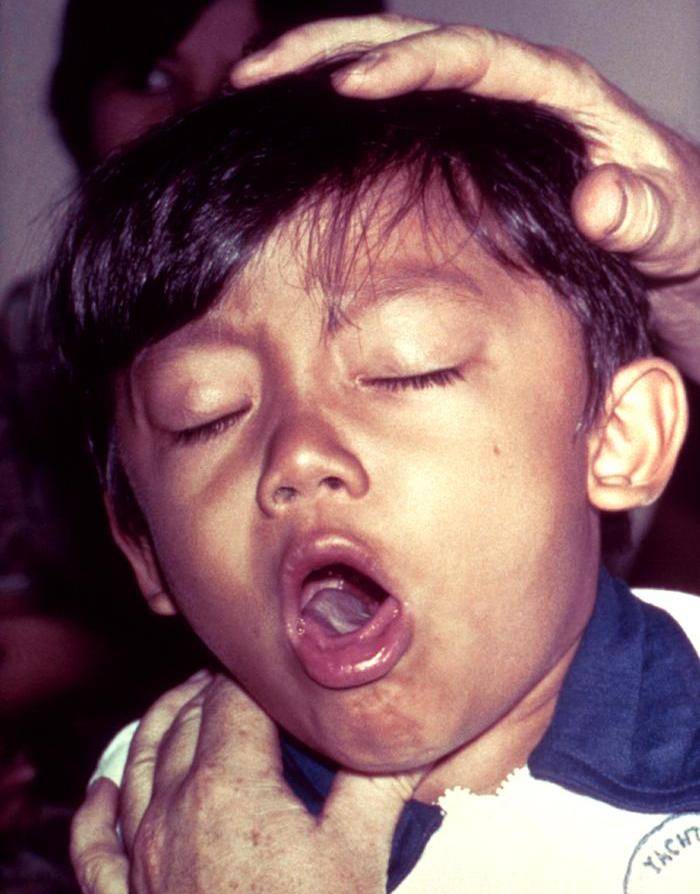 Pertussis is a serious bacterial infection caused by Bordetella pertussis. Just as we have apps for most things these days, there is a vaccine for it and you may be literally "playing with fire" and leaving your child at risk for many other conditions that are life-threatening if you decide not to vaccinate your child. Below I will give you an overview of some of these complications and if you have any reasons to choose not to vaccinate your child even after reading this, then our readers need to hear it so leave a comment below or on our Facebook Page. If you are "web shy" and would prefer to send an email or private message, you may use the web form on this page or the web chat box in the lower right-hand corner.
Pertussis is highly contagious. The main means of transmission from one person to the other is through the upper respiratory tract from coughing. Unfortunately, the section of our population most at risk is those less than 6 years old. Complications of pertussis in this age group occur in about 6 percent of the children however in the group less than 12 months almost a quarter of them have complications. The situation is even worse in infants less than 6 months old where the complication rates could be as high as 37%.
Infection Transmission:
Coughing
Sneezing
Symptoms:
In the early phases, there are symptoms that look like a viral upper respiratory infection, with mild coughing and runny nose. The cough, however, gets more intense and at the end of two weeks, the paroxysmal phase starts. The classic symptoms of pertussis include paroxysmal coughing (multiple short-spaced coughs) and then a rapid inspiration of air, called the whoop (hence the name whooping cough) and then vomiting at the end of a bout (post-tussive vomiting). The whoop may not be very obvious and is not always present. Watch this Youtube video from Mayo Clinic of an infant in hospital with whooping cough. This phase lasts anything from 2 to 8 weeks. The third stage is the convalescent stage when things begin to come back to normal. The coughing may persist for another 4 weeks or even longer
Complications:
Death: The most serious complication of whooping cough is death. Yes, death. It is usually seen in the infants who are less than 6 months of age and have not had time to complete their primary series of immunizations. These infants usually contract pertussis from an older child who has not been vaccinated, but who is coping just fine. It is really disheartening that not vaccinating a child who is now older could lead to the death of a younger child who has not yet completed their primary vaccination. Some scientists have been studying SIDS (sudden infant death syndrome) and trying to link it to undiagnosed pertussis, but they have not yet demonstrated the link. Watch this heart-rending PBS video clip from Youtube.
Pneumonia: This is by far the most common complication of pertussis. The bacteria infects the lungs and causes inflammation and breathing problems in these children. The findings in children who died from pneumonia showed that the lungs suffered pulmonary hypertension and the changes even in the immature and smaller airways showed necrotizing bronchitis (necrosis is a term we use to describe damage due to poor supply of blood to a part of the body tissue). There was also evidence of microbleeds in the oxygen exchanging parts of the lungs, so these children, mainly infants died from drowning in their own blood. That is indeed really painful knowing this could be prevented by a vaccine.
Apnea: This is the cessation of breathing, yes. Stopped breathing. It is almost exclusively seen in the infants less than 6 months old but sometimes it can be seen in slightly older infants. It can occur following a coughing bout (paroxysm) or even just by itself due to stimulation of the vagus nerve which can affect the functioning of certain internal organs including the diaphragm. In a published study from an outbreak of pertussis, apnea occurred in 26 percent of infants less than6 months, in 14% in the 6 to 12 month age group and in 8 percent in the 1 to 5-year group.
Convulsions (seizures) and encephalopathy: The cases of seizures that have been attributed to pertussis are new-onset seizures only. In various studies, it has been found in between 1 and 2% of children with pertussis. It has also been found that children who have had pertussis developed epilepsy later at a rate of 1.7% compared to 0.9% in a comparison group in a Danish study. Encephalopathy, a dysfunction of the brain, on the other hand, has been found in less than one percent of children who have suffered pertussis.
These complications are all very serious and could be life-threatening. The encephalopathy could be related to the body's immune system reacting abnormally and can lead to chronic illness leading to severe life-long health problems. These are concerning for anyone and more so in children who have much more time to live, all things being otherwise equal.
What To Do:
Do not skip your child's immunization and please do not manufacture "creative" schedules that "reduce exposure to antigens". These are conjectures from charlatans that will not be at the funeral if something drastic were to happen as a direct or even indirect consequence of not immunizing a loved one. David Kimberlin, MD, the Editor of The Red Book gave a presentation at the Georgia AAP fall meeting and shared a slide demonstrating that the number of antigens in vaccines has become extremely low compared to previously and in fact even as recently as 1980.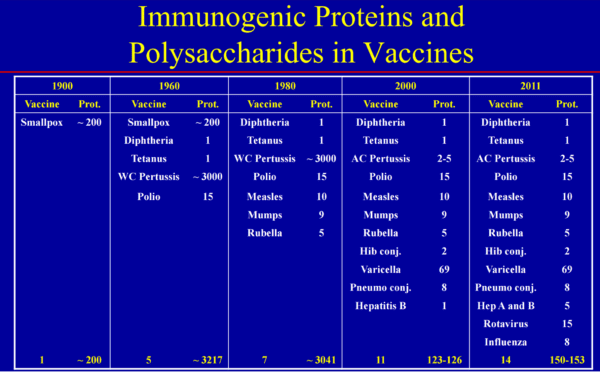 You can see the full immunization schedules for children in the United States from birth here.
What has been your experience with whooping cough? Comment below or on our Facebook Page. Share this article.
Omega Pediatrics Difference: At Omega Pediatrics in Roswell, Georgia we understand the challenges that parents face when their children develop symptoms late in the day or after hours. Many pediatric offices are closed after 4 pm however we are open every weekday up to 9 pm for walk-ins and we have telemedicine via evisits for our known patients. Our clinic is one of the easily accessible pediatric primary care clinics in Roswell and Alpharetta. We provide pediatric primary care services to families in the North Fulton area We also serve families that live in the cities of Sandy Springs, Johns Creek, Duluth and Cumming.
Immunizations after-hours: One reason for switching to Omega Pediatrics for your child's primary care is that you can bring your child in for immunization and other preventive health services after regular business hours. We provide this service because we have the passion for what we do and we want are committed to providing accessible and convenient service beyond what one would expect from the ordinary pediatric doctor's office.
Book an appointment online here.
Image Credits: Wikimedia Commons
Image Credits: Michael Nwaneri
Image Credits:David Kimberlin, MD