The Importance of After-Hours Pediatrics in Georgia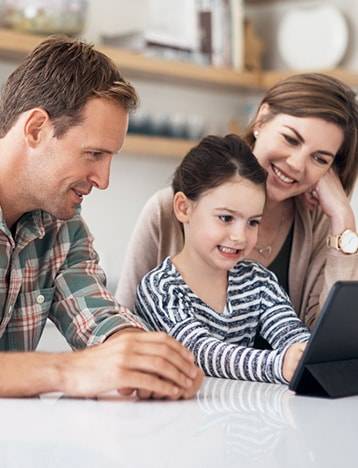 What happens if your kid becomes ill or is injured after your pediatrician's office has closed? In such situations, after-hours pediatric clinics may bridge the gap until your child can see your primary care physician.
After-hours pediatric clinics are intended to reduce Emergency Room (ER) trips. They are more convenient, have shorter wait times, and cost less than an ER visit. They provide quality pediatric care around the clock.
Thus, after-hours pediatrics in Georgia has become increasingly popular. However, a word of caution though, that it should never be a substitute for the emergency room for serious or life-threatening injuries and illnesses. You could also dial 911 in such situations.
Why After-Hours Pediatrics is Important?
As parents, nothing slows us down more than illness. This unwelcome situation can be especially stressful, especially when our children get sick. Children can develop symptoms quickly, leaving parents greatly worried if the poor little kid requires immediate care.
Pediatric after-hours care refers to medical services outside regular business hours, including weekends and evenings. Your sick or injured child can receive prompt medical attention from these services, rather than having to wait until the next day or visit the ER.
An after-hours pediatrician in Alpharetta Georgia can also be your little one's primary healthcare provider, handling both well-child and sick-child visits.
Well-Child Visits
When a child is ill, parents know who to call. However, pediatrician visits are equally important even if your child isn't ill. If you're a busy parent and if your child is always at school, you and your kid will greatly benefit from after-hours pediatrics in Georgia.
Why?
You don't have to take a leave from work, and neither does your child need to skip a day of school just to have a pediatric appointment. On top of this, well-child visits must not be ignored because of their numerous benefits for your child's health.
To avoid illness, your child receives immunizations based on a drawn-up appointment schedule. This is also an opportunity to discuss topics such as nutrition and safety at home and school with your pediatrician.
Growth and Development Monitoring
Well-child visits are important to know if your child is on track with his growth and development. Check how much your child has grown since your last visit. You can also discuss your child's developmental milestones and learning aptitude.
Well-child visits allow you to discuss your child's behavior, habits, social skills, and more. List the topics you want to bring up with your child's pediatrician, such as behavioral problems, sleeping habits, diet, and social interaction concerns with other people.
Try to prepare three to five questions or concerns before your appointment.
Regular visits foster strong and trusting relationships between the pediatrician, the parent, and the child. It's a great avenue to discuss your child's needs. This collaborative approach aids in developing your child's physical, mental, and social health.
Sick Child Visits
Your child has been experiencing nausea, vomiting, and a fever. You are concerned about dehydration. Should you take him to the hospital's emergency room the same day he gets sick?
A caring, professional team is usually available for same-day sick visits at an after-hours pediatric clinic in Georgia, allowing you to resolve urgent medical issues without going to the hospital.
According to the AAP, same-day sick visits with a pediatrician significantly reduce wait time among young patients and their parents while also providing much-needed continuity of care. In other words, at an after-hours facility, your child will be given more attention.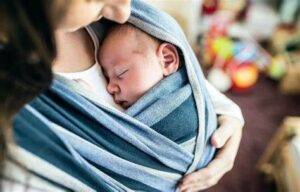 Health Concerns Your After-Hours Pediatrician Can Help
While each child and each sick visit are unique, some common health issues can be treated at an after-hours pediatric clinic in Georgia.
Your child is experiencing an allergic reaction--hives, difficulty breathing, etc.
Your asthmatic child appears to require breathing therapy.
A laceration may require sutures, and you're concerned about bone fracture.
Following an ER visit, your child needs follow-up care, such as sutures and bandage removal.
Your child requires a rapid diagnostic test, such as a swab test for strep throat.
You're concerned about your diabetic child's glucose levels.
A fever of more than 103 degrees (for children six months and older).
Nausea, vomiting, and diarrhea lasting for at least two days
What Makes After-Hours Pediatrics a Better Option?
When it comes to after-hours pediatric facilities, not all are created equal. The qualities you should look for in an after-hours care center are that it should care for your children in the best way possible.
To begin with, after-hours pediatrics is intended for non-life-threatening medical conditions such as fever, flu, rashes, hives, and minor injuries such as sprains or strains. These are non-emergent issues that frequently occur at inconvenient times.
Therefore, finding an after-hours pediatric facility in Georgia is critical. What should you look for in an after-hours pediatric care center? Here are six of the most important characteristics:
Pediatric Specializations
Children's health needs differ from those of adults, so it's better to go to a facility staffed by pediatricians and trained pediatric professionals. A pediatrician is not the same as a family physician or general practitioner.
Family care physicians are equipped to care for people of all ages and stages of life. Pediatricians are specially trained to care for children from birth to 21 years old, including infancy, toddlerhood, childhood, adolescence, and young adulthood.
Pediatricians have the expertise and necessary training to manage specific issues in children.
Another advantage of visiting an after-hours pediatric clinic, as compared to a regular urgent care facility or the emergency room, is pediatric medication selection and dosing and antibiotic administration. Some medications have stronger and more potent components.
Pediatric specialists are aware of the unique effects of certain medications, including the adverse effects that are most likely to occur in children, particularly young children, and their developing minds.
Making sure the medication is efficient, simple to administer, and likely to be tolerated by the child taking it is another pediatric nuance. The timing of medication administration to our young patients is equally crucial.
    1. Shorter Waiting Times And Convenience
Many children's illnesses don't happen during regular business hours. Being a busy parent, you need access to urgent care services almost every day, including night hours, holidays, and weekends, and a telehealth option that brings the clinic to you.
Rely on pediatric physicians and nurses in after-hours pediatric facilities in Georgia for advice and same-day visits as needed for the quick, excellent care that helps heal your child and ease your mind.
    2. Kid-Friendly Facilities
Pediatric after-hours care centers may have examination rooms with smaller equipment for children, such as temperature probes, blood pressure cuffs, and scales. Everything has been scaled to allow them to examine anything from a tiny baby to an older adolescent.
If a child requires a boot, splint, or sling, all sizes are available and can be adjusted down to baby sizes. Because gentle imaging guidelines are followed, the child receives up to 80% less radiation during a pediatric X-ray than in other general healthcare facilities.
Pediatric healthcare professionals are also trained in child-friendly techniques to help reduce the stress and worry of being sick or injured. This enables them to perform sometimes difficult tasks, such as blood collection, in a child-friendly manner.
With a pediatrician available to see your child after hours, your child experiences less trauma, which is often linked to the emergency waiting room. Also, your child is exposed to a kid-friendly environment alongside other children at your pediatrician's clinic in Georgia.
    3. In-House Pharmacy
A pediatric clinic may have its own pharmacy or sell prescription drugs. This eliminates the need to go to an outside pharmacy for the usual pediatric prescriptions to treat most childhood illnesses. After all, who doesn't appreciate convenience?
    4. Affordable Pediatric Care
For minor health issues, you should visit a pediatric urgent care facility in Georgia, such as Omega Pediatrics. Pediatric clinics have the resources to assist your child at a lower and more affordable cost compared to emergency room treatment costs.
However, you need to proceed to the emergency room if your child is in severe pain. You'll never know when your child will face such situations! For life-threatening cases, the emergency room is the most appropriate solution.
    5. Closer Communication
Since your after-hours pediatrician doubles as your primary healthcare physician, they know you and your child's health needs better than anyone else. They have your medical records up-to-date and are providing faster treatment in urgent situations.
Aside from that, your child is more comfortable sharing what he feels in familiar settings, such as his doctor's clinic. So, a more accurate diagnosis is given, and hence, a tailor-fit treatment plan is drawn up.
Provide Quality Care for Your Child at Any Time.
After-hours pediatric services are a good option for your child when looking for a primary healthcare physician in Georgia. After-hours pediatricians will benefit your child, just like a regular pediatrician will.
The only difference is that you won't have difficulty finding a medical professional to treat your sick child—just in case he gets sick at unexpected times.
If you're looking for the best after-hours pediatrics in Georgia, look no further. Omega Pediatrics is here to serve you. We are open until nine in the evening to attend to your child's needs. We also offer telemedicine services in Georgia if you can't physically visit our clinic.