The Role of a Pediatrician in Early Intervention and Special Needs Care
Pediatricians adopt multiple techniques and instruments to assess a child's progress. The key to maintaining the well-being of children lies with pediatricians. They stand as the primary interface between the healthcare system and children.
Pediatricians play a critical role in the early intervention of special needs care. Early intervention has a positive influence on the developmental outcome of children with disabilities. They provide specialized treatment for these health conditions.
In this article, we will explore how pediatricians play a crucial role in addressing the medical and developmental needs of children with disabilities. We'll also delve into how their expertise can positively impact the lives of both kids and their families.
Advocating for Your Child in the Healthcare System
Parenting is challenging when it comes to your child's well-being. However, pediatricians can provide top-quality medical care. Thanks to these specialists' wealth of experience in treating children, They have specific roles, such as the following:
Serves as a vital intermediary between you and the healthcare sector. They possess the ability to navigate and discern the complexity of healthcare. They aid in selecting the best-suited treatment options for your child.
Pediatricians offer guidance on how to make informed decisions regarding a child's healthcare.
Pediatricians promote healthcare measures to prevent illnesses. Through their guidance on pertinent subjects such as exercising, they uphold children's good health.
Lastly, pediatricians identify and manage developmental or behavioral challenges that could negatively impact a child's general well-being.
Identifying Developmental Delays and Disorders
Children's growth and development are hindered by a range of conditions collectively known as developmental delays and disorders. Early detection of these potential health difficulties and impediments is a critical task for pediatricians.
Pediatricians are medical professionals who focus on children's healthcare needs. They are responsible for observing children's progress, both physically and emotionally. Through their observation, they're able to identify any impediments to the child's growth.
The main goal is to attain the best possible outcomes for the child's development. Thus, it's essential to evaluate developmental stagnancy and employ early measures. Specifically, the role of pediatricians involves the following tasks:
They can prevent these health issues from developing into severe cases by performing regular screenings and evaluations.
They collaborate with other healthcare professionals. The team creates a comprehensive treatment program, including various therapies.
Aside from treatment, they also offer advice and encouragement to parents. They assist parents in fully understanding their child's individual needs and struggles.
Early identification and intervention of developmental delays can enhance a child's results. Therefore, pediatricians prioritize developmental screening and collaborate with healthcare providers and families to support a child's growth and development.
Developmental Screening in Young Children
Pediatricians check for developmental milestones during routine well-child visits and alert parents about any concerns. Formal developmental screens are completed, whether it be a parent's or pediatrician's concern.
These screenings look at all areas of development, including language and communication, problem-solving, social-emotional, and fine and gross motor skills.
Use of parent questionnaires.
Parents, as the primary caregivers, are actively involved in the process. They are provided with questionnaires as a means of a documented interview and as an instrument to be used as the basis for the pediatrician's diagnosis.
The questionnaires aim to analyze and evaluate the child's behavior at home, interactions, and social skills in a day-to-day setting. This instrument can serve as baseline data for other healthcare professionals as well.
Close observation of interactions during visits
Pediatricians take the opportunity to discuss developmental milestones and behaviors during well-child visits. Parents provide information on their child's physical development.
The pediatrician can study the child's behavior during the consultation by paying particular attention to the child's abilities and capacities.
Regulated developmental evaluations
The pediatrician suggests additional evaluation or treatment for the child if any worries arise. This may include a more comprehensive assessment of their development or a recommendation for early intervention programs.
Collaborating with Specialists and Therapists
Collaboration between pediatricians and specialists is essential when clinically managing complex health cases. Children suffering from heart conditions require the expertise of a pediatric cardiologist. Those with neurological disorders may benefit from a pediatric neurologist.
Pediatricians team up with physical, occupational, and speech therapists to aid children with developmental delays and disabilities. These professionals work collectively to manage children's progress through treatment plans.
Pediatricians facilitate referrals to appropriate therapists and coordinate with them to monitor the child's progress.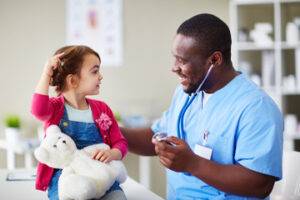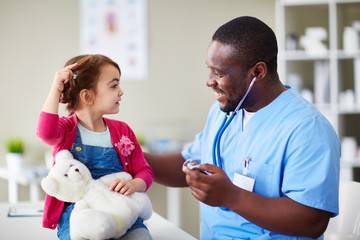 How Technology Impacts Early Intervention and Special Needs Care
The improvement of early intervention and special needs care owes a lot to technology. Innovations in technology have made it possible for children with special needs to obtain result-oriented, customized care.
    1. Virtual Services are Made Possible
The significance of technology in providing special needs care has been highlighted by the COVID-19 pandemic. Through remote services, teletherapy and telehealth services can be offered.
Through technology, virtual services are fundamental to ensuring that children receive medical attention and support while still maintaining their safety.
Assistive Devices are Available
Assistive devices have become more accessible to children with disabilities. These devices enhance their quality of life and enable better social interactions. Moreover, these tools can be customized to meet the specific requirements of each child.
    2. Computer Apps Monitor Developmental Progress
Parents and caregivers have the luxury of monitoring their child's developmental progress with ease through the use of computer applications.
The use of apps offers simple tracking of major milestones, which could then be shared with healthcare providers, thus providing an avenue to recognize areas where the child may require additional support.
How Pediatricians Support Families in Early Intervention Care
The role of pediatricians in aiding families during the early intervention process is of great importance in providing prompt and appropriate care.
Primary Contact Point to Identify Developmental Issues
Pediatricians serve as the primary point of contact for families when detecting developmental issues in children. They identify those who require early intervention services. They conduct developmental assessments and pinpoint problematic areas.
    2. Collaborate with Other Service Providers
Pediatricians can refer families to specialists for further evaluations and resources when a child is diagnosed with developmental delays or chronic conditions. They collaborate with early intervention service providers to ensure the necessary assistance is provided.
Children with special needs also have the modifications they need in educational facilities. Pediatricians are equipped to guide families through these multifaceted systems of care.
    3. Helps Families Acquire Early Intervention Services
Pediatricians advocate for children who have developmental disabilities or delays. They assist families in navigating the intricate processes to ensure that the child's needs are fulfilled. They have the capability to help the family avail themselves of early intervention services.
    4. Give Emotional Support
Parenting duties for a child with special needs can't be stressed enough. Pediatricians help by extending emotional support to the parents to cope with the difficulties and challenges of child-rearing.
    5. Educate Families about Community Resources and Support Networks
Pediatricians offer more than medical care. They equip families with knowledge about community resources and support networks. They assist families in utilizing financial aid programs. They guide parents to join support groups.
Pediatricians provide education and counseling on how to handle the obstacles of raising a child with special needs.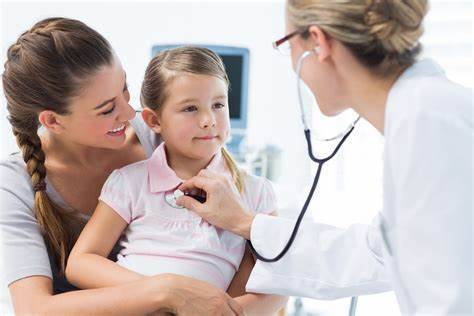 Children with Special Needs: Future Directions in Pediatric Care
There's a considerable margin for improvement despite notable progress in the field of pediatric care for children with special needs. There are several directions to be focused on to continue improving care for children with special needs.
Prioritize research funding aimed at deepening our understanding of the particular needs of children with special needs. Research should concentrate on identifying the root causes of diverse conditions.
Research must create novel treatments and therapies that enhance favorable outcomes. Technology offers us the opportunity to further understand the biological and genetic foundations of numerous illnesses.
Create care models that are personalized to patients' needs. Pediatricians adapt to the unique needs and preferences of children and their families. Achieving this level of personalization also requires input from parents.
Enhance coordination between healthcare providers. This poses a challenge for children with complex medical needs who depend on several specialists. These obstacles can be overcome by utilizing modern technology and sharing data systems.
Recognize a range of social determinants to ensure the optimal health and well-being of children with special needs. Addressing these challenges will not only benefit the children but also their families.
Get Top-Notch Pediatric Care for Your Child with Special Needs
Every child is unique, and the attainment of developmental milestones varies for every child. The role of pediatricians in caring for your child with special needs can't be stressed enough. Pediatricians have the training and expertise to identify and manage these conditions.
Early identification and intervention of developmental health issues are crucial tasks. They can make a big difference in a child's development and future success.
We at Omega Pediatrics take pride in our expertise in this field of pediatric care—early intervention in special needs care. We treat our young patients with love and compassion, especially children with special needs.
Entrust your child with special needs to us. Early intervention is a key factor in giving your child optimal growth and development. Rest assured that your child receives top-notch pediatric care at Omega Pediatrics.