Parents, before you refuse your child's next vaccine read this
Your Child's Pediatrician Is on Your Side
Contrary to what may are told by proponents of vaccine refusal, your child's pediatrician is your child's advocate. The pediatrician earns his or her livelihood by seeing your child do well in health and being on the same page with the parents. The pediatrician has no ulterior motive and no direct benefit when he ensures your child's best health. Likewise, stands to lose rather than gain if he or she fails to keep your child in the best state of health. Also in contrast to other service delivery models like restaurant services or car wash, there are very serious and far-reaching consequences for both the pediatrician as well as the pediatrician's employer if things go south in the primary care they provide to any one child or family.
Because of these consequences which could also be grave for affected children, every pediatrician who is trained and board-certified by the American Board of Medical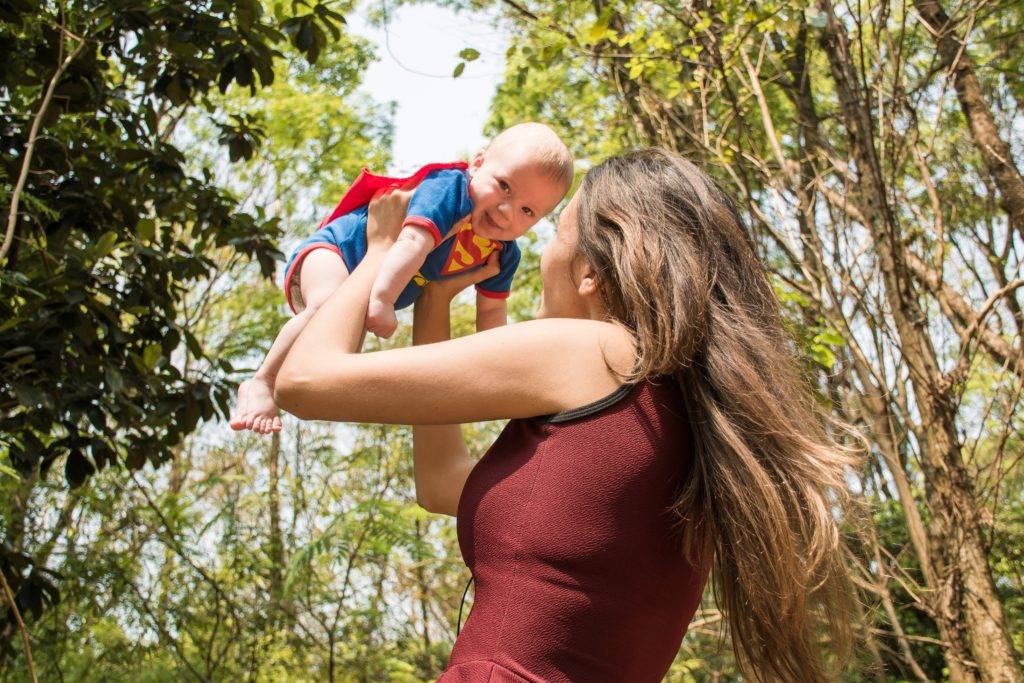 l Specialties would do everything within their power to provide your child with the best possible care available to us. This includes recommendations that have been scientifically vetted by both the Centers For Disease Control and Prevention and the American Academy of Pediatrics. These include vaccines, their recommended administration schedule and the necessary information to be shared with the parents in relation to vaccines.
Our approach to Vaccine Hesitancy (or refusal) is one of dialogue and transparency. This is best practice and has worked to help children globally stay healthier when there are barriers to adopting recommended healthcare interventions.
We Maintain A Positive Dialogue
Despite being pro-vaccination and our best desires for the children under our care, parents may not be on the same page with their child's pediatrician and we understand that. It is thus our aim to maintain a positive, and nonconfrontational dialogue which ultimately benefits the child and the entire family. With this approach, we often are able to identify parental concerns at its core. While it may seem that the vaccine-refusing parent is hell-bent on ensuring that their child does not get adequate care, keeping the channels of communication and maintaining a mutually acceptable positive dialogue is one approach that has proven to be of great benefit in the relationship between the families and our clinical staff. This is consistent with the recommendations of the AAPCommittee on infectious diseases.
It is our opinion that irrespective of a parent's attitude towards vaccines, having a medical home has other benefits beyond vaccines and thus we choose not to severe a relationship because of noncompliance of a family with one aspect (a very big one) of the care we offer. We still offer other anticipatory guidance and acute illness care to families and help see the child grow into a healthy adult.
We make sure we:
Acknowledging a shared goal (ie, what is best for the child)
Acknowledging the large volume of complex, conflicting information about vaccine benefits and safety
Offer to help parents to gather and interpret the best information to make an informed decision
We Identify Parental Concerns
Parents have a wide spectrum of reasons for being hesitant about vaccinating their child. During our open dialogue, we help our team identify the source of concerns. The  concerns may be from family, religious background, previous experiences or the media. It may also be due to parents feeling they do not have enough information to make the decision about vaccines. We make it a point of duty never to make assumptions, but rather to understand where each parent is coming from. We seek to first UNDERSTAND before deciding on what the needs are in the child's case.
As we identify the areas that have driven the parental decision, we can then work with the parents to review what has informed our own (medical community's) decisions. Many parents see reason if there is a reason to be seen and if we, the providers are indeed reasonable. That has been our experience and thus we are yet to "fire" any child from our care because the parents refused for the child to be vaccinated.
We ensure that we listen respectfully, though this may sometimes take excessive time. We owe it to these children and their families and that is what we do.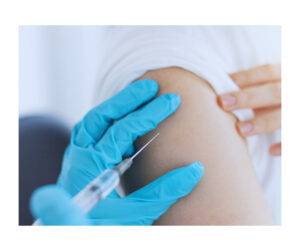 We provide targeted education
Our clinic provides several authentic sources of information to support the use of vaccines in children and adults. As the parents get the truth, they make the best decision for their children. Mainstream media stories are designed to gain attention and as such may end up evoking anxiety in young parents and sometimes parents are so anxious about harming their children that they connect it with permiting harm through vaccinations.
We provide information about
safety which is often lost to some parent
vaccine benefits
the seriousness of what is being prevented
the real risks of natural infections
injection pain
correcting misconceptions
Vaccines have worked very well in the United States
According to a 2014 publication from the CDC "...Modeling estimated that, among children born during 1994- 2013, vaccination will prevent an estimated 322 million illnesses, 21 million hospitalizations, and 732,000 deaths over the course of their lifetimes, at a net savings of $295 billion in direct costs and $1.38 trillion in total societal costs. With support from the VFC program, immunization has been a highly effective tool for improving the health of U.S. children..."
The benefits of vaccines in when compared with the potential risks associated with contracting the diseases they prevent often puts the issues in perspectives that parents have not had time to consider. Thus, just like almost any other medical intervention (or any good or service for that matter), there are risks associated with its use however the benefits outweigh the risks. That is why people still fly, use their automobiles and use gas and electricity.
If you doubt it, please read this http://www.voicesforvaccines.org/growing-up-unvaccinated/well written post by someone who was not vaccinated but has decided to vaccinate her children. It indeed says it better than any doctor could ever because she experienced it herself; the life of being unvaccinated child.
Vaccines are extensively tested and use is monitored for adverse events
The vaccines that are used on children in the United States are fully tested in large numbers before they are licensed by the Food and Drug Administration (FDA). Also, there is a robust Vaccine Adverse Event Reporting System as well as the Vaccine Safety Datalink. Because this is a public health intervention that affects millions of families, any identified concerns are made known immediately and if it is serious enough the vaccine may be temporarily or permanently pulled from the market. This system is much more robust than any drug adverse events registry or monitoring system.
Adverse events are also usually minor and self-limited. This is in contrast to the devastating effect contracting any of those vaccine-preventable diseases can have.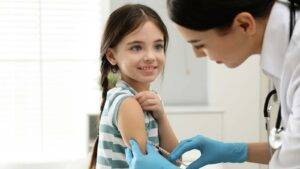 The Risk of Natural Infection Is Real
It is fact that the United States has a very effective public health system and many countries have modeled their public health efforts after the United States model. Unfortunately, the world has become much more mobile that 100 years ago. There is also a huge health disparity globally: from developing countries to war-torn countries; from climate-ravaged lands to natural disaster-affected places. This inequity festers a potential source of unimmunized children and this has led to some isolated epidemics including measles. In such cases, unimmunized children are up to 35 times more likely to get infected than immunized children. These natural infections like measles can kill a child by causing a severe form of viral pneumonia with a serious depression of the child's natural immunity and making the child prone to bacterial pneumonia and other infections.
With measles, survivors can suffer a long-term brain damage from encephalitis which is debilitating and leaves the child permanently disabled most times.
I have managed measles in children and I have seen many suffer from the illness and then die. It is not worth risking a child's life especially since it has not been eradicated. It is a viral infection and most viruses are difficult to treat because you need antiviral agents, not your regular antibiotics. Also, the viruses can change form and the antivirus if it exists will immediately become ineffective.
Multiple Vaccines DO NOT overwhelm the immune system
The number of antigens in the vaccine series that we offer children in the United States today are way less than were in vaccines barely 35 years ago. In 1980, the vaccines contained more than 3000 antigens. Today they contain less than 125 antigens. There have been huge strides in the science of vaccines and we have tapped into it to provide the best options for our children and future generations. The human body constantly interacts with thousands of antigens daily. Infants' immune system can respond to thousands of antigens simultaneously even while they are battling an illness. Thus it is incorrect to assume the children's immune systems are being overwhelmed by vaccines.
It is also critical to note that both immunized and nonimmunized children respond the same to an infection which they were not immunized for. Thus there is no evidence for the misconception of  "overwhelmed immune system" .
Antigens In Vaccines Through The Recent Years
Vaccines Are Still Necessary
The absence of devastating epidemics of these vaccine-preventable diseases does not render vaccines unnecessary because these infectious agents still abound and do resurface once there is a slight dip in immunization coverage in the community. There have been epidemics of measles in several communities where the immunization rates dropped.
The AAP says your family could be FIRED!
Believe it or not the most recent (2016) report from the AAP about this subject gives physician practices the option to fire families from their practices if:
The clinician has exhausted all means of education
The family has been made aware of the policy regarding dismissal of non-vaccinators
The geographic area is not in short supply of pediatric providers
The practice provides sufficient information to help the family find another provider and continues to provide health care until the family does so (usually 30 days)
Here at Omega Pediatrics we have not fired any child yet, and we sure do not hope to start firing families. It is, however, important for parents to know that the degree of evidence continues to increase and so is the intolerance of vaccine refusal especially among communities and parents that have suffered dearly for a vaccine-preventable illness.
Feel free to call us to talk to a provider about vaccines or text VACCINE to 470-485 7337 for more information.
---
What are your thoughts about pediatric problems and the challenges they face?
Comment below or on our Facebook Page. Please share this article.
Omega Pediatrics Difference:At Omega Pediatrics in Roswell, Georgia we understand the challenges that parents face when their children develop symptoms late in the day or after hours. Many pediatric offices are closed after 4 pm however we are open every weekday up to 9 pm for walk-ins and we have telemedicine via evisits for our known patients. Our clinic is one of the easily accessible pediatric primary care clinics in Roswell and Alpharetta. We provide pediatric primary care to families in the North Fulton area and we have families that live in Sandy Springs, Johns Creek, Duluth and Cumming.
Immunizations after-hours:One advantage of switching to Omega Pediatrics for your child's primary care is that you can bring your child in for immunization after regular business hours. We provide this service because we have the passion for what we do and we want to be a comfortable and convenient service, not the ordinary pediatric doctor's office.