Benefits of After-Hours Pediatrics for Busy Parents in Georgia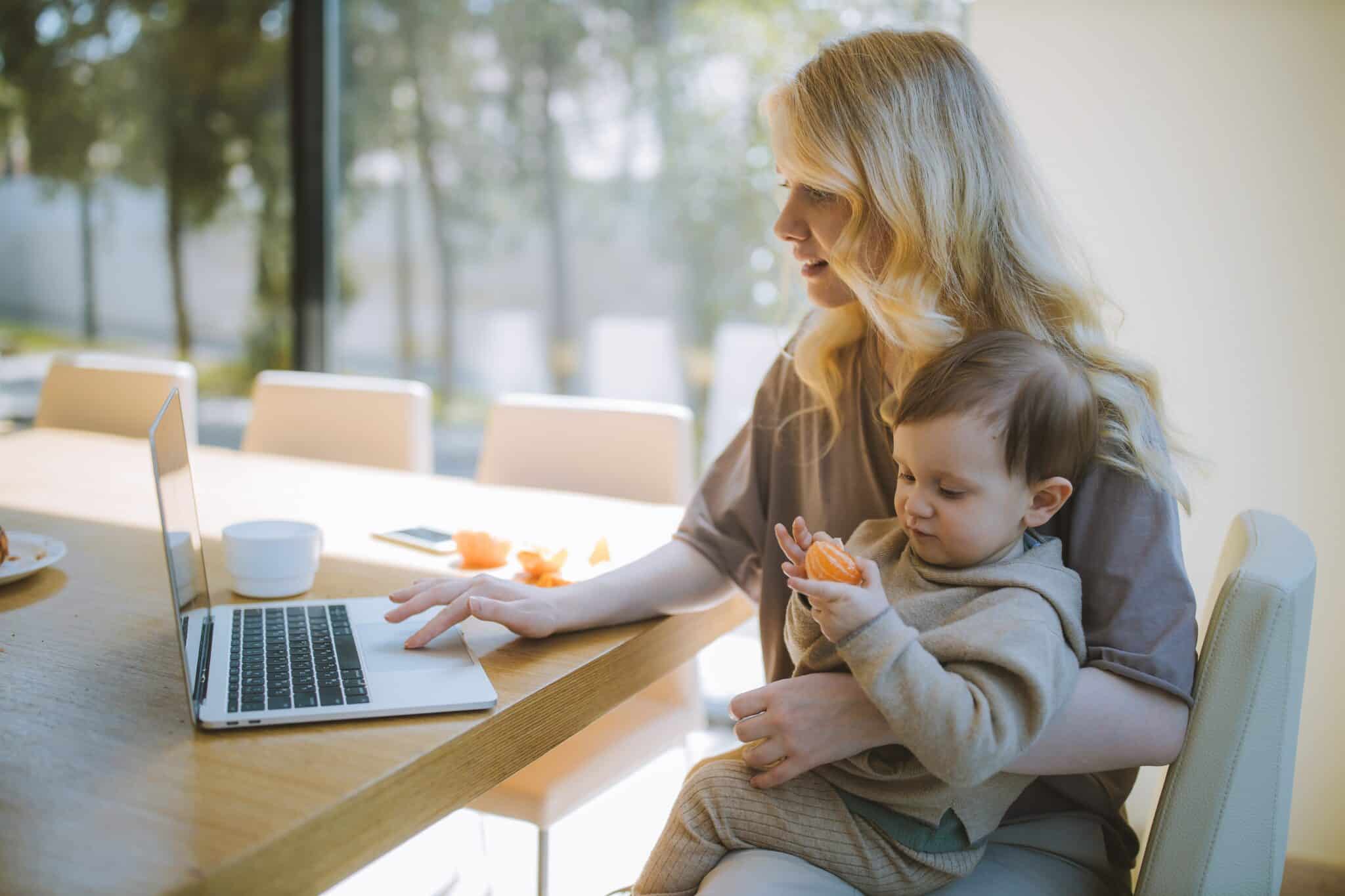 Imagine this, on a Friday afternoon, your child comes home from school wheezing and hurting. You notice that he's been starting to cough, and it seems to be progressing. He's already feverish and congested. In situations like these, having access to reliable after-hours pediatrics becomes paramount, ensuring that your child can receive prompt and specialized medical care outside regular office hours.
Your child's doctor doesn't offer after-hours services in Georgia. As a consequence, you might think of a few options:
You will temporarily home-medicate the child's symptoms all weekend and wait until Monday.
You could bring the child to the emergency room (ER).
You might choose the second option—bring your child to the ER. However, know that you and your little one will have to wait a while at the emergency room. The queue is likely longer since there are other people of all ages seeking medical attention too.
A good solution? Look for pediatricians with after-hours pediatric services in Georgia. Facilities, such as Omega Pediatrics, can treat your child that Friday night. That's just one of the beauties of after-hour pediatrics!
What Makes After-Hours Pediatrics a Better Option?
The best substitute for a hospital emergency room or conventional urgent care center is after-hour pediatric services in Georgia. The waiting area and the doctor's examination room, such as at Omega Pediatrics, were all designed with children in mind.
According to many local parents and pediatricians, your child will definitely choose to go to a pediatric clinic later at night rather than to the hospital any day of the week! Here are a few reasons:
Convenience
Children can get ill or injured without warning; hence, parents are keen on convenience. The extended operating hours of after-hours pediatric clinics provide unequaled convenience in terms of time and effort.
Parents and their kids are assured they get medical attention even during the late hours of the day. Plus, in a few cases, they can schedule same-day appointments too.
Additionally, your child will typically be seen by after-hours pediatric clinics in Georgia, like Omega Pediatrics, in less than thirty minutes. See, you don't need to wait long hours until it's your turn to be served. This is another advantage.
The visit will also be much less expensive than going to the emergency room. In most cases, it's only a fraction of the price!
We know that children's symptoms can manifest at any time, but late afternoon and evening are particularly vulnerable times. Fortunately, pediatric services in Georgia accept patients during unforeseen times—after hours!
At Omega Pediatrics, we're open until 9 p.m. on weekdays, Mondays to Fridays.
Additionally, your older child frequently waits until it's almost too late to tell you that they don't feel well or, a few times, that they have scheduled immunizations. You don't need to take time off from work to bring your loved ones to the clinic for a 'sick' visit and/or a regular checkup.
All you have to do is stop by after work—especially if you are a busy parent!
      2. Fewer Emergency Room Visits
Since after-hours pediatric clinics are open later than regular pediatric clinics, you save time and avoid going to the dreaded hospital emergency room. Parents can save time and money by going to pediatric clinics rather than the emergency room.
      3. Lesser Trauma
With a pediatrician available to see your child in the late hours, your child may experience less trauma, which is often linked to a hospital emergency waiting room.
Also, by choosing after-hours pediatrics, your child will be greeted by the welcoming and kid-friendly environment of your pediatrician's clinic in Georgia.
     4. Child-Focused Treatment
Because a trained pediatric health provider rather than an emergency room physician attends to your child, parents and kids will benefit from high-quality care and better treatment outcomes.
In emergency rooms, medical professionals work with patients of all ages. Thus, the treatments given may not be child-focused.
     5. Individualized Care
Having a pediatrician who's available during unforeseen times works both ways. Aside from having fewer visits to the emergency room, you also get individualized treatment for your child's needs.
You develop a special bond with your pediatrician, who knows your medical history, and overall health condition. The child's medical records are intact in the clinic. A healthcare professional from the ER may not know your child personally compared to your pediatrician.
     6. Cost Efficient
If your child is in great pain after work hours (you can't control what time your child will get sick!), you can take him to the emergency room. We at Omega Pediatrics strongly advise you to proceed to the emergency room if your child's case is life-threatening!
For minor health issues, though, you may want to visit a pediatric urgent care facility in Georgia, like Omega Pediatrics, instead. Pediatric clinics usually have the resources to treat your child, and the cost will definitely be lower.
    7. Accessibility
Don't let a brief moment of panic set you back financially. Perhaps you would compare the advantages of taking your child to the ER versus the pediatric clinic.
If you can't bring your child to a pediatric office, Omega Pediatrics also provides telemedical services in Georgia for conditions like pink eye and child rashes. Numerous insurance plans cover the online visit; hence, you get the same excellent care while relaxing at home.
ER or After-Hours Pediatrics: Which is Better?
While it's true that after-hours pediatrics lessens your child's emergency room visits, the former can never be a substitute for the latter. For life-threatening situations or a medical emergency, it's a must to bring your child to the emergency room as soon as possible.
Both urgent care centers and emergency rooms allow patients to see a doctor for conditions that may require immediate attention. However, the level of care and service offered by each facility varies.
When to Bring Your Child to the Emergency Room
Your child must be brought to emergency rooms for various medical emergencies. These facilities have adequate resources and equipment for emergency treatment. Such situations include the following:
difficulty breathing or severe shortness of breath
excessive bleeding
heart attack
loss of consciousness
psychiatric emergencies such as suicidal or homicidal thoughts
severe allergic reactions
stroke
Severe head injuries or motor vehicle accidents
For babies, if your infant is under two months old and has a fever of 100.4 or higher, you may want to consider calling your pediatrician first before visiting the emergency room. However, if your baby experiences the following, consider ER visits your first option:
high fever along with a stiff neck
fever along with a widespread purple-red rash
dry diapers, sunken eyes, and a lack of urine, particularly after vomiting or diarrhea
choking and loss of breathing, lips changing color unnaturally
seizure for the first time, or if it lasts longer than five minutes
injuries to the neck or spine, severe head injuries, and severe burns, such as those from a fire
burns near the eyes, nose, mouth, or groin
severe allergic reaction with swelling and breathing difficulties.
When to Bring Your Child to a Pediatric Clinic
If your child's health condition doesn't require urgent medical care, visit a pediatric clinic in Georgia instead. Your child can receive treatment at pediatric after-hours facilities in Georgia faster (compared to the ER) for various minor health conditions.
This includes allergic reactions, back pain, pink eye, dehydration, diarrhea, fever, bites, lacerations, migraines, mononucleosis, pneumonia, sinusitis, minor fractures, strains, and sprains, respiratory infections (bronchitis, influenza, COVID-19), vomiting, nausea, and wounds/abscesses.
Trust Your Instincts
When in doubt, trust your instincts. Please visit an emergency room if you have a gut feeling that your child needs to, especially if you think it's a life-and-death situation for your child. It's always better to be sure than to be sorry!
Emergency Call Numbers
Aside from the contact number of your pediatrician and the hotline of the hospitals in Georgia, take note of these emergency numbers as well.
Tip: You may write these numbers down on paper and place them on your fridge door, so they're easily accessible by everyone at home!
Poison or Overdose: If your child is acting normally but has taken too much and/or the incorrect medication, contact the Poison Control Center immediately. You may call the center at 1-800-222-1222.
Serious Emergencies (911): If that occurs and your child becomes unconscious after being poisoned, has trouble breathing, and/or collapses, dial 911.
Call your child's doctor if you're unsure what to do and there isn't an immediate emergency. There is typically an after-hours line at some medical offices.
After-Hours Pediatric Clinics Give an Economical Alternative
If your child is sick, parents should know which healthcare facility their child can get urgent treatment at. To note, not all medical issues should always be brought to the emergency room.
Injuries and serious, but not life-threatening illnesses, can be treated the same day at your pediatrician's clinic. If your child manifests symptoms beyond office hours, you'd be better off choosing a pediatrician with after-hour pediatric services in Georgia. 
If you're looking for a pediatrician with after-hours services, consider Omega Pediatrics in Georgia. We accept clinic consultations until nine in the evening. We offer pediatric urgent care for your child to be treated during unforeseen times.
Our services go beyond treating minor ailments, and we are ready to assist with any after-hours urgent care needs. Omega Pediatrics Clinic offers an economical alternative to the emergency room.
However, if your child has a serious, life-threatening condition, please bring your little one to the emergency room.