11 Things to Consider When Selecting a Pediatrician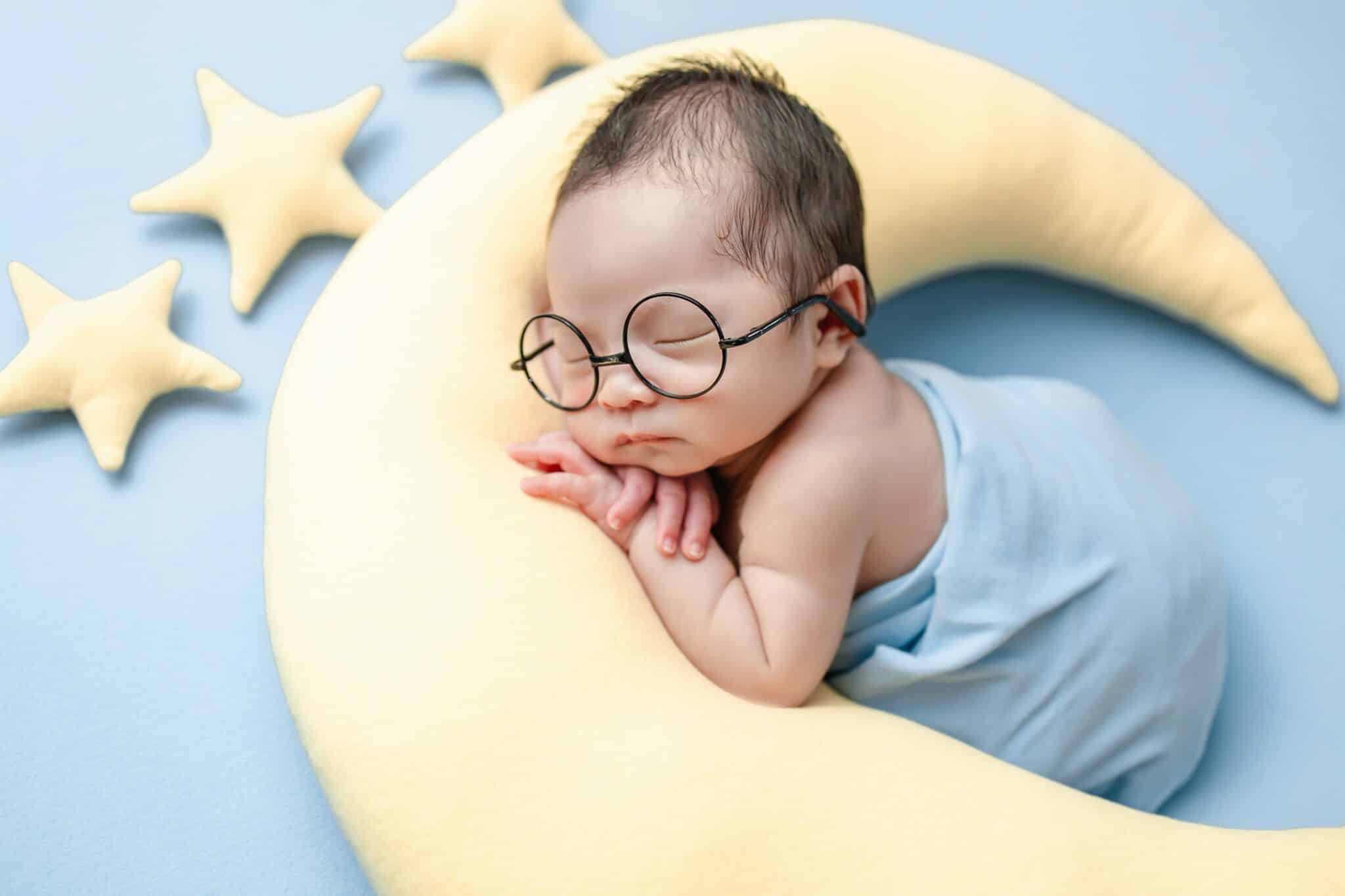 As a parent, selecting a pediatrician for your child is a critical decision. A pediatrician is more than a medical practitioner. They play a vital role in your child's healthcare journey. Therefore, it's a must to choose one that you entrust with managing your child's well-being.
Nonetheless, in this article, we have drawn up a list of important factors to consider when searching for a potential pediatrician for your child. Through this helpful guide, it's hoped that you'll be able to get a better understanding of their approach to pediatric healthcare.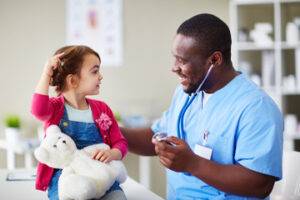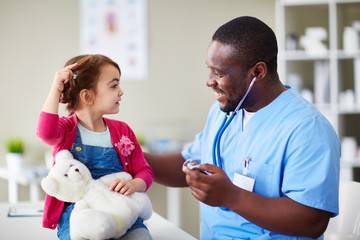 The Doctor's Credentials and Expertise
Firstly, you need to perform some background checks. Consider gathering important data about a pediatrician before selecting them. And foremost, you need to know where they received their medical education, as well as their specialty training and their level of expertise.
Verify the pediatrician's credentials. You might check their board certifications and whether they have any disciplinary actions against them.
A physician with a history of attending a renowned medical institution coupled with comprehensive training in their field of specialty should possess the required abilities to provide outstanding medical care.
Secondly, the doctor's experience is taken into account. Consider how long they have been in practice and the patients they have served. Such details can help you assess their level of knowledge and ability to handle any potential medical issues you might have.
Asking family members, friends, other mothers, and coworkers for recommendations or referrals to pediatricians with whom they have had positive experiences is, however, always a smart move. You can also ask for a referral from your OB-GYN or any other medical professional.
       2. The Pediatrician's Philosophy On Healthcare
It's essential to find a pediatric doctor who shares your values and beliefs beyond medical competence and experience. Feel free to ask questions about the pediatrician's philosophy on healthcare when assessing potential pediatricians for your child.
You may inquire about the pediatrician's communication method. Pediatricians have diverse styles; some prefer a hands-on approach, while others collaborate with parents for their child's overall well-being.
      3. The Doctor's Availability and Support Outside Office Hours
Assessing the availability and support outside of office hours is crucial for businesses. The level of support provided outside office hours can make or break a company's reputation, as customers expect prompt and reliable service at all times.
One way to assess availability and support outside office hours is to review customer feedback and complaints. Obtaining important insights requires evaluating the efficiency of implemented solutions beyond typical clinic hours.
An alternative method to gather feedback on this factor is by conducting a survey or poll. The results provide valuable insights into areas that need enhancement. Promptness of response across various customer support channels is included.
     4. The Clinic's Location and Accessibility
The doctor's availability is synonymous with their accessibility. Typically, parents are keen on how their child's doctor can be reached, especially during emergencies. You might inquire about the doctor's communication protocol.
Parents are keen to know how the pediatrician can be reached. Is he a phone call away? Or do you need to call the office secretary first? Does their office have a dedicated phone line for emergencies?
Another important factor to consider is knowing their clinic's location. It should be accessible, that is, near your home or workplace. This means that it should be convenient for you and your child.
Other convenience factors to consider are whether the clinic has ample parking spaces, or if there are any, are there restrictions on the use of such spaces? Conversely, you might need to inquire if their clinic is accessible by public transportation, too.
     5. The Pediatrician's Policy On Well-Child Visits
Well-child visits are important since they enable you to trace the progress of your child's growth. It also identifies any medical concerns before they escalate into severe issues. Consequently, interventions can be applied promptly.
Ask the potential pediatrician about scheduling regular appointments. The child's current health status is considered when deciding on the frequency of a well-child visit.
Children aged three years and older have a yearly check-up, while infants and young children need to visit more frequently to keep track of their growth.
When evaluating a pediatrician, inquire about their method for handling appointments. This includes whether or not they perform comprehensive physical checkups and offer advice on nutrition and exercise appropriate for your child's age.
More importantly, you need to confirm if the pediatrician addresses all your inquiries concerning your child's wellbeing.
    6. The Pediatric Doctors' Views on Vaccinations
Vaccinations are an important element of preventive care. Discuss with your potential pediatrician to learn about their views on vaccinations. Select a pediatrician who endorses and supports vaccination.
For parents who wish to know the recommended vaccination schedule, a wise move is to seek the advice of an informed pediatrician. A reliable pediatrician is essential since they remain well-informed about the latest research and recommendations, making their advice trustworthy.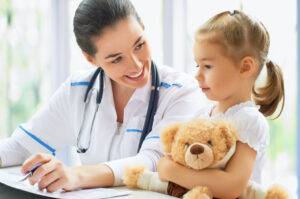 7. The Pediatrician's Approach to Mental Health in Children
Generally, parents seek professional help when it comes to their children's mental health. That said, you need to know how the pediatrician clinically manages such a case. A competent pediatrician, however, will begin by thoroughly examining the child's condition.
Consultations with the child and parents, as well as behavior observation with the child, form part of the analysis and examination. Then the pediatrician makes a diagnosis and recommends a treatment plan. This could involve medication or therapy.
More often, as part of the treatment program, the pediatrician will involve the child's family to address certain needs of the patient.
Pediatricians are crucial in helping to prevent problems with children's mental health. They give parents the support they need to establish healthy mental health routines and recognize potential issues early on. They also have resources that families can use when needed.
     8. How the Pediatrician Handles Children with Special Needs
Handling children with special needs is very important. Pediatricians who have the skills and knowledge to manage their special young patients can provide families with priceless assistance.
You may need to inquire about the pediatrician's competence and training on this subject. Consider asking about their clinical management of children with special needs.
Any parent would expect a patient and persistent pediatrician to deal with their special child. The doctor should also be receptive to collaborating with your child's other healthcare professionals to create a care strategy that addresses your child's particular needs.
The pediatrician's office setting is another thing to consider. Do their clinics provide facilities for children with special needs?
     9. The Pediatrician's Views On Alternative Medicine
The subject of complementary and alternative medicine should be openly discussed with a prospective pediatrician. Included in this kind of treatment are acupuncture, herbal remedies, and chiropractic.
During the discussion, you will learn the doctor's opinions and viewpoints, and you can choose the kind of care for your child. Also, ask if they're willing to combine it with your child's treatment plan when needed.
Choose a pediatrician who considers alternative medicine as part of effectively caring for your child. Does the pediatrician think that alternative medicine should be avoided or used in conjunction with conventional medicine?
    10. The Doctor's Approach to Parent Involvement
Parents are involved in their children's health. When selecting a potential pediatrician, inquire about how he prioritizes parent engagement. A physician who appreciates your feedback and collaborates with you to secure your child's well-being is ideal.
Also, choose a pediatrician who aligns with your parenting philosophy. Questions to ask to delve into this matter would be the following:
Is the doctor supportive of fostering transparency and teamwork between parents and themselves?
Do they promote a customized care plan for your child that aligns with your family's preferences and way of life?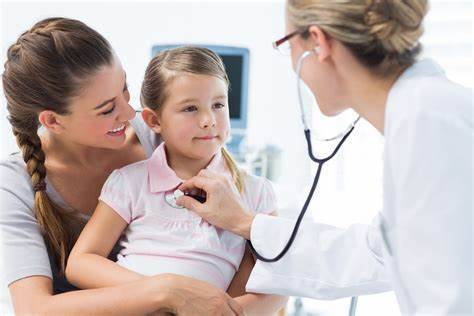 11. The Pediatrician's Ability to Handle Disagreements with Parents Regarding  Their Child's Care
The pediatrician's capacity to deal with disagreements with parents about the child's welfare is an important consideration. Pediatricians can give parents individualized advice based on scientific evidence since they have the ability to listen to their worries.
A pediatrician must have excellent communication skills to handle difficult parent-patient interactions. The pediatrician should have an empathic approach to helping parents decide what's best for their child, regardless of whether there are differences of opinion.
When collaborating with other healthcare professionals, a competent pediatrician recognizes that the parents of his patient are the primary team players in the process of achieving the best possible treatment outcomes.
The pediatrician must build consensus with parents by listening to their concerns and providing valuable answers while coming up with a comprehensive plan that caters to the child's needs.
Above all, a successful doctor-parent relationship must always prioritize respect and effective communication.
Choose the Best Pediatrician for Your Child
A crucial choice that requires careful thought is choosing the best pediatrician for your child. You can tell if a prospective pediatrician is the best fit for your child by obtaining the right information.
With the important considerations outlined above, you can weigh which, if not all, factors matter most to you. In some instances, one doctor may not possess all the qualities you're looking for. Nevertheless, you ought to make an informed choice for your child's well-being.
However, if you have any additional questions or worries, don't hesitate to get in touch with Omega Pediatrics. We're here to give you the information you need to make wise choices for the health and well-being of your kids.