Advances in Pediatric Care: What the Future Holds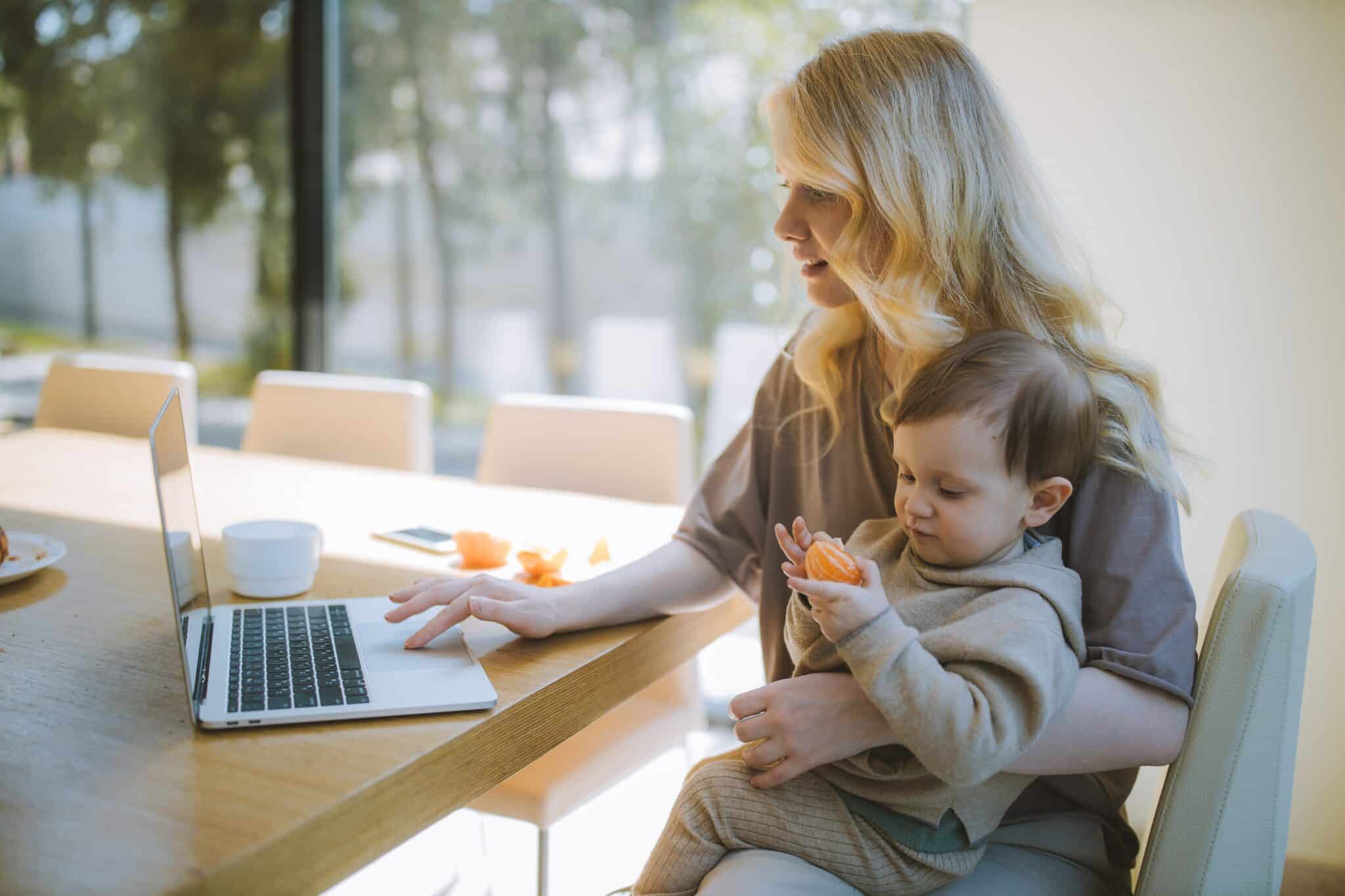 When you feel like you are alone in caring for your child because of their health, then have peace of mind knowing that you can always depend on your child's doctor for help.
Luckily, the world of pediatrics is constantly advancing. There are now technological advancements in healthcare that prove to be beneficial for your little one. The latest innovative treatment procedures are intended to make your child as healthy as they can ever be.
Major advances include vaccines becoming more popular, and treating illnesses and diseases more effectively. Even interior design in hospitals and clinics is included. Yes, you read that right! Designing spaces perfect for little ones is all the rage.
Plus, there are now various gadgets that aid in your child's health maintenance. So, keep reading as we dig deep and marvel at the advancements in pediatric care.
10 Current Trends and Innovations in Pediatrics
1. Telemedicine
Has your little one been sick but you don't want to bring them to the clinic only to sit for a long waiting time? If you had this experience, then you might want to look into telemedicine.
With telemedicine, doctors are able to examine their patients from a distance. For the patient, long trips to the clinic are avoided since check-ups are virtually done even in the comforts of your home.
Aside from virtual consultations, telemedicine helps with patient monitoring. This is time-saving and fosters immediate care. There are many pediatric clinics with web portals and apps to help their patients get the care they require whenever they need it.
2. Child Health Monitoring
Startups are offering wearables like smartwatches, garments, and headgear that give doctors and parents helpful health-related data. These are data on sleeping patterns, heart rate, and more.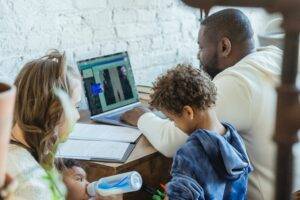 There are even smart pills that use sensors to give doctors information on when medications are taken. That's awesome! Healthcare pros and startups are using gamification to make patient engagement even better.
They're rewarding kids for healthy behavior by complying with their medicines. It's all about making the whole process more fun and interactive for our little ones.
3. Mobile Health Apps
These cool apps can be used on your smartphone or other handy devices to access health information. Pediatricians and healthcare providers use these apps and wearables to collect and analyze patient data.
The best part? This information is sent wirelessly, giving doctors quicker access to important health data with reduced errors. These apps can even help kids learn about health through interactive games and scenarios.
Plus, some apps offer personalized content to help children maintain a healthy lifestyle.
4. Digestive Supplements
Improved gut health and immunity of kids are made possible by digestive supplements. From vitamins and minerals in emerging milk formulas to organic nutrition for those worried about pesticides and fertilizers, parents and healthcare providers now have varied options.
These supplements also help provide the right nutrition when breastfeeding isn't possible.
5. Infant Ventilators
It can be hard for infants since they can't articulate, or when they're struggling to breathe due to pulmonary distress for example. But because of cutting-edge technology, doctors have the help they need by using infant ventilators.
There are now smart infant ventilators developed to automatically adjust the level of oxygen based on what a baby needs. Plus, there are now high-frequency oscillatory ventilation (HFOV) and non-intensive solutions that make a huge difference in reducing complications and improving outcomes.
And have you heard about portable infant ventilators? These allow care providers and parents to keep an eye on their babies' respiratory health even in high-risk scenarios.
6. Pediatric Disease Diagnostics
Did you know that startups are developing some seriously impressive tech to help with pediatric disease diagnostics? Imaging technologies, blood tests, AI, and genetic testing, they're covering all the bases.
And speaking of genetic testing, laboratory personnel are able to identify genetic mutations related to diseases or conditions like sickle cell disease or Down syndrome.
Because portable diagnostic devices are becoming popular, people can now access this technology easily. Hence, care can be delivered faster, making sure that children get help.
7. Advanced Visualization
Augmented reality (AR) and virtual reality (VR) are now used to aid pediatric care. These visualization techniques are leveraged by doctors to better understand complex body conditions by seeing what's going on inside the body.
3D visualizations can help doctors study organ defects more easily and perfectly used as a training tool. Plus, virtual real-life medical scenarios using these technologies can boost the confidence of healthcare providers..
These visual solutions also help distract children from pain and discomfort, giving health education, and making therapy a fun and engaging experience.
8. Artificial Intelligence (AI)
Startups are using machine learning and deep learning to develop solutions and they're making waves in the pediatric care world. With AI, pediatricians can instantly have a good insight into their patient's condition thus arriving at a more accurate diagnosis.
This is because AI leverages data from electronic health records, delivering information on demand. Plus, it can predict relevant health trends such as mortality rate, survival chances, and preterm birth.
AI-driven virtual assistants can provide personalized wellness content and mental health support for children.
And let's not forget how AI helps work processes across pediatric care departments, from speeding up data processing workflows to automating information such as child monitoring and patient scheduling.
Thanks to our new robot overlords and all the amazing things they're doing for our little ones.
9. Pediatric EHRs
Pediatric EHRs are like digital health diaries that contain important information about kids' health. These records afford doctors convenient access to a patient's health history, including past illnesses, treatments, and vaccinations.
For instance, pediatric EHRs help doctors avoid giving medication that patients are allergic to, which is important. Plus, these digital records make it much easier for doctors to share information.
They can also be used to improve research and population health management. By using AI and machine learning in analyzing pediatric EHRs, healthcare providers can identify patterns and trends to detect outbreaks quickly and develop new treatments.
10. Clinic Management Systems
So, clinic management systems are a kind of superheroes in the world of pediatric care. They're like Iron Man's suit but for clinic operations.
These systems combine everything from medical records to finances and admin tasks, making it easier for clinic staff to do their jobs. With all this info in one platform, administrators can easily spot any inefficiencies and avoid errors.
Plus, these systems provide important data for decision-making to physicians to help them provide the best care they can give to their young patients. Talk about a lifesaver.
How Your Pediatric Doctor Stays Up-to-Date with Advances
Like other medical fields, pediatric care is continuously evolving. This translates to doctors get to equip themselves with updated trends and the latest technological advances to enable them to better manage their patients.
Generally, here are some of the ways how your pediatric doctor stays up-to-date with advances.
1. Attending conferences and seminars
Doctors love to geek out on the latest and greatest in their field. One way they stay up-to-date is by attending conferences and seminars on pediatric care. These events give them a chance to learn about the newest advancements and research.
They also get to know other medical experts who can discuss the latest advancements with them.
2. Joining professional organizations
There are many professional organizations that pediatricians join to stay updated with the current trends in pediatric care such as the AAP (American Academy of Pediatrics).
3. Participating in online forums and discussion groups
Thanks to social media such as Facebook groups, Reddit threads, or LinkedIn communities and the online world. Pediatricians get involved in online forums to know the latest developments in their field.
They also get to interact with other healthcare experts, expanding their network further. With all these resources, they have all the access to information to get valuable insights.
4. Collaborating with colleagues
Doctors don't work alone. Rather, they team up with other doctors to share knowledge and updates. Even casual conversations are beneficial. Of course, formal meetings always count. Plus, who doesn't love a good brainstorming session with their buds?
5. Reading medical journals
Who says doctors hate reading? Pediatric doctors love keeping up-to-date with the latest advances in their field by reading medical journals. They soak up all the latest research like sponges.
6. Taking continuing education courses
Through continuing education, doctors can acquire information about exciting developments. Not only to advance their knowledge, but they also connect with other doctors who can share relevant information.
And perhaps the best part of this is that with more education credits, pediatricians get another badge of achievement.
7. Engaging in research
Doctors who love challenge engage in research to stay ahead of the curve in the dynamic field of pediatric care. By exploring the latest breakthroughs in treatments and therapies, they contribute to the development of new and innovative solutions to help their patients.
The Role of Technology in Child Healthcare
Technology has done amazing things for humans and it isn't only limited to saving time or convenience, but more important, saving lives of our young patients. Pediatric healthcare benefits from technology.
With the emergence of the Health Information Technology (HIT), your pediatrician can to provide a 'medical home' for your little one. It simplifies the transfer of your child's  health information from their clinic to another health practitioner or hospital.
HIT also affords parents to get involved in managing their child's health. Thus, discuss with your child's pediatrician and see how you can maximize this new technology.
HIT Tools
Here's a list of some of the HIT tools that you can use with your child's doctor to monitor your little one's health.
Electronic Health Records (EHR)
EHRs are digital versions of your child's medical records. This makes it easy for doctors to write, store, and review the medical information of your little one.
Personal Health Records (PHR)
PHR is similar to the EHR but the latter is accessible to the patient. This is a digital copy of your child's medical records that you can review anytime.
You will be able to talk to your child's doctor securely over the internet and together, access the information you need to manage your little one's health.
Family-centered care plan
This plan is considered to be a holistic approach that encompasses your entire family, keeping everyone on the same page when it comes to your child's healthcare.
This facility affords doctors to send a prescription directly to a pharmacy from their office. It's convenient and saves time!
Patient post-visit summary
After your pediatrician visit, you can get hold of an appointment summary. It contains important information on what transpired during the visit, and the subsequent steps to do to care for your sick child.
Finally, tracking is the process of following everything from lab and x-ray results to referrals to other healthcare providers. From there, the pediatrician will be able to ensure that follow ups are done.
Don't think that the medical home of your child is a physical location, but rather a manner of keeping the medical records organized. Working with your child's doctor will be easier with a well-established medical home.
Embrace Technology for Your Child's Health
Healthcare experts are always on the lookout for advancements in technology and latest trends in pediatric care to help their patients better. So, it's not only them who benefit from these advances but more so, their patients and their families.
As parents, you can also get in on the action. Strive to be updated with the latest trends for you to have an idea regarding the best approach to manage your child's health. There are various information you can access.
It is amazing how far we have gone with technology. We at Omega Pediatrics take stride in keeping up with the advancements in pediatric care. Not only that it affords us a  competitive edge but more so, children are in better hands.