How After-Hours Pediatrics Can Support Working Parents In Georgia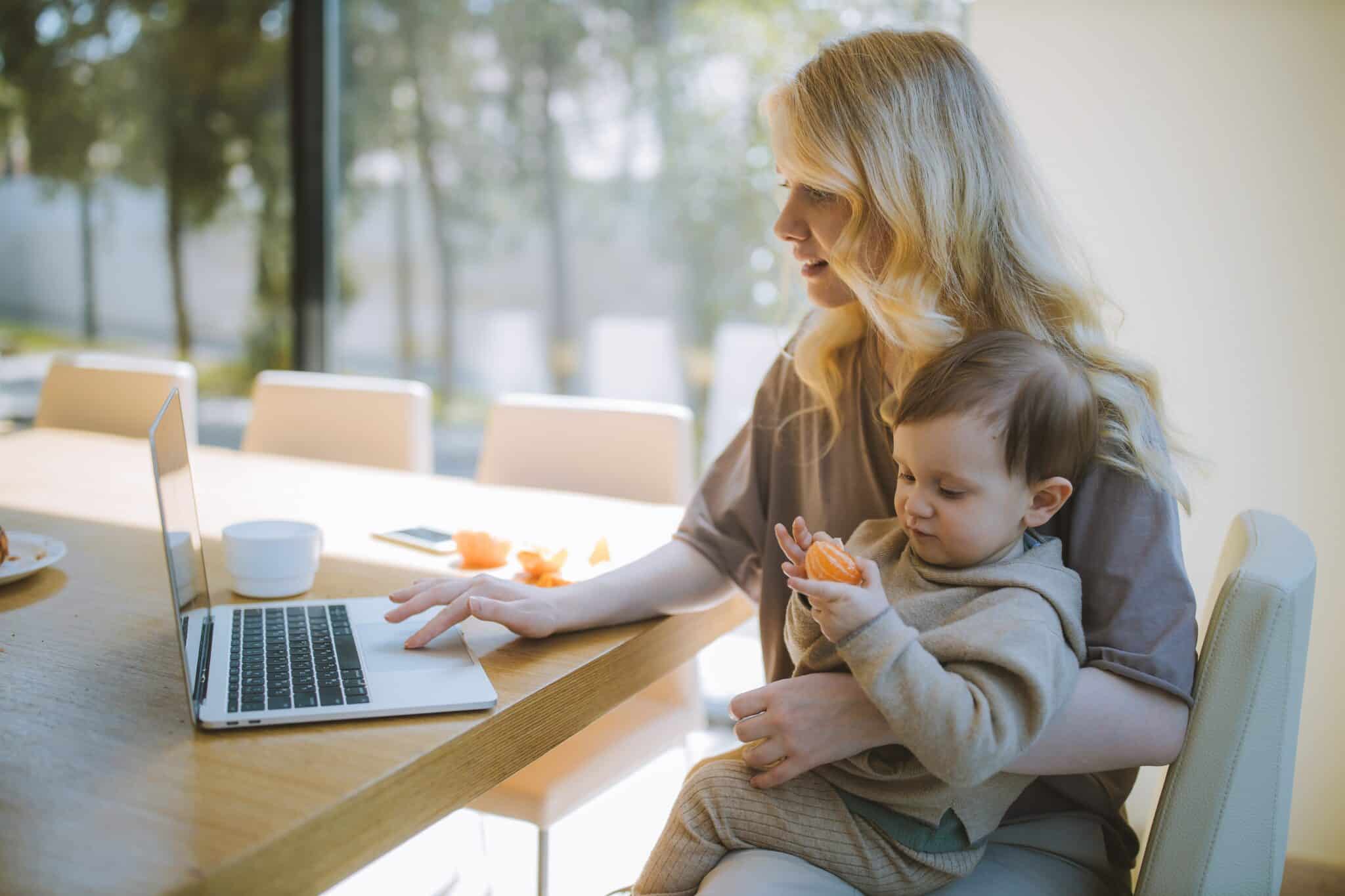 Working parents in Georgia face a unique challenge in availing themselves of quality medical care for their children outside of normal office hours.
After-hours pediatrics services are helping to fill this critical need by providing a convenient, accessible, and affordable option for parents who work long hours or have other commitments that prevent them from taking their children to the doctor during regular business hours.
With flexible scheduling and extended hours, such pediatric services give working parents like you peace of mind knowing their children receive the best care!
What is After-Hours Pediatrics?
After-hours pediatrics provides urgent and emergency care for children during unexpected times of the day. It is a pediatric healthcare service that provides medical services when you can't access traditional pediatric services, especially during odd hours.
With after-hours pediatric services, you have peace of mind that your child will receive the best care in an emergency or urgent situation that's not life-threatening.
Bear in mind that after-hours pediatrics aren't substitutes for emergency room care. If your child is experiencing a life-and-death medical condition, don't think twice about going to the ER.
The Importance of After-Hours Pediatrics
The relevance of after-hours pediatrics can't be stressed enough. When hospitals aren't accessible to many people in a locality, after-hours pediatric clinics have become significant options for urgent treatments for children. Here are its added benefits:
Outside Regular Business Hours
Pediatricians typically maintain regular office hours. That makes sense to them, but it rarely helps your children when they become ill or injured unexpectedly.
When your child has a health problem, it isn't always during the hours that your primary pediatrician is open, let alone when you can schedule a same-day appointment.
However, after-hours pediatric services accept patients at later hours. Omega Pediatrics is open until 9 p.m. on weekdays. This is due to the fact that we know that symptoms in children can appear at any time, particularly in the late afternoon and evening.
Fewer Emergency Room Visits
One advantage of selecting an after-hours pediatric clinic in Georgia is that your child will most likely have fewer emergency room visits (and thus less trauma)! Since these clinics have extended operating hours, you save time and avoid going to the ER.
You can save time and money by avoiding the dreaded hospital emergency room for not-so-urgent childhood health conditions such as the flu and minor injuries, where you and your child may have to wait hours for assistance.
Exploring the Different Types of After-Hours Pediatric Services in Georgia
After-hours pediatric services in Georgia are an important part of providing quality healthcare to children. From urgent care for kids to emergency pediatric care, various services can help ensure that children receive the best possible care when they need it most.
After-Hour Pediatric Clinics
After-hours pediatric clinics provide an invaluable service to parents and children needing medical attention outside of regular business hours. These clinics offer various services, from emergency care for common childhood illnesses or minor injuries to childhood diseases.
They also provide after-hours care for those who cannot make it during the day, such as working parents or those with busy schedules.
After-hours pediatricians are available to diagnose and treat various conditions, including common colds, ear infections, flu symptoms, and more. They can also provide advice on how to prevent future illnesses and injuries.
Urgent Care Facilities
Urgent care facilities provide a much-needed service for individuals who require after-hours medical care. They offer various services, from checkups, vaccinations, and minor childhood diseases to minor injuries and other emergency situations.
These urgent care facilities, however, are for everyone. This means that they may not specialize in pediatrics, making the treatment more general compared to visiting an after-hours pediatrician.
Telemedicine Services
Telemedicine visits are now one of the best and most efficient ways to receive healthcare, particularly since the COVID-19 (Coronavirus disease 2019) pandemic encouraged healthcare providers of all types to offer this remote service.
You and healthcare providers can exchange vital information, including health issues,  via real-time video conferencing. A pediatrician can view your child's symptoms during the call and can treat minor childhood illnesses, such as rashes, runny noses, bug bites, and so on.
Telehealth provides you and your child with the safety, security, and care your child requires during the COVID-19 pandemic and beyond, without exposing them to unnecessary risks of other illnesses.
What to Expect When Visiting an After-Hours Pediatric Clinic in Georgia
Visiting an after-hours pediatric clinic in Georgia can provide a much-needed service for those who have children in need of medical attention outside of regular office hours.
Knowing what to expect when visiting one of these clinics can help you, as parents and guardians, prepare for your little one's after-hour pediatric visit and ensure they receive the best care possible.
This section will discuss the hours of operation, services offered, and other important details you should know before visiting an after-hours pediatric clinic in Georgia.
     1. Weekend, Evening, And Holiday Working Hours
Different after-hours facilities have different operating hours. But most pediatric urgent care facilities have extended weekday hours and frequently have weekend hours. Sometimes, however, an appointment is required.
Call the after-hours pediatric clinic to learn their policies for walk-ins, appointments, and dealing with health issues after hours.
     2. When Talking With The Pediatrician
When one of the pediatricians or the medical staff attends to your child, explain your reasons for bringing him to the after-hours pediatric center. Include any out-of-the-ordinary symptoms, such as fever, coughing, bleeding, bruising, pain, or fatigue.
Inform the doctor about the onset of the problem and its progression. Prepare a list of all treatments done before, including the medications given already, allergies if there are any, developmental issues, and other relevant circumstances.
The after-hours pediatrician will undergo a physical exam, explain the diagnosis, and give your child tailored treatment.
     3. Symptoms, Illnesses, And Injuries That May Be Cured
After-hours pediatric clinics typically treat your child's minor illnesses and injuries, particularly common childhood diseases. These clinics have the pediatric tools and medications to treat such conditions. As a result, they can frequently provide quick and immediate care.
A few examples of what may be treated inside an after-hours pediatric facility include diarrhea, nausea, ingrown toenails, nosebleeds, poison ivy-related problems, stomach flu, headaches, sore throats, toothaches, neck pain, whiplash, and pink eye.
Other illnesses are ear infections, spider bites, cuts, wounds, minor food poisoning, bronchitis, strep throat, colds, flu, dehydration, dog bites and other animal bites, minor burns, bee and wasp stings, bone fractures, and asthma attacks.
    4. Treatments and Services
While not as thorough as hospital services, after-hours pediatric clinics provide a significant portion of the medical testing, diagnostics, and treatments required to address children's sudden and chronic health issues.
Among these services are applying a cast or sling for minor bone fractures, EKG/ ECG, X-ray, on-site blood work or testing, rapid testing for strep, splinter removal, stabilization of strains and sprains, stitches, treatment for a minor burn, rash, insect bites, and animal bites.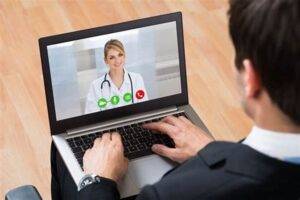 How to Choose the Right After-Hours Pediatric Clinic for Your Child
Choosing the right after-hours pediatric clinic can be daunting when your child needs medical care outside of regular office hours. There are so many after-hour pediatric clinics in Georgia. So knowing which one is best for your child's specific needs is very important.
Here are some things to consider to help you make the best choice for your little one. Ask yourself these questions:
Convenience
Is it near your home? What are their operating hours? Is it accessible via car and public transportation? How easy is it to reach them via phone?
Service Quality
Are they offering services that your child needs? Are their services on par with your expectations? Do you think the pediatrician and medical staff treat your child well?
Pediatric Certifications And Qualifications
Is the pediatrician board-certified? Are the medical staff well-trained?
Time Efficiency
Would choosing an after-hour pediatric clinic be more convenient for you? Are there always long lines at the clinic?
Child-Friendliness
Are the pediatricians and medical staff friendly to your children? Does the place come with child-themed decor? Do they have toys or activities to keep your child entertained while waiting?
Costs
Is the pediatric after-hours service more affordable than hospital costs? Is your child's healthcare insurance accepted?
Technology And Equipment
Do they have equipment designed for children? Do they have the necessary ones to treat common childhood diseases?
Evolving Care And Innovation
Are they always innovating their services? Are they going with the new medical trends? Are they adapting to the continuing changes in the environment?
The Best After-Hours Pediatric Care in Georgia
Finding the right after-hours pediatric care in Georgia could be a daunting task. With so many options available, knowing which suits your family's needs best can be difficult! Fortunately, Omega Pediatrics is here to provide your child's after-hours healthcare needs.
We are open until 9 p.m. on weekdays, so you can bring your child to the pediatrician without taking a leave from work or your child skipping school! We'll also be here to treat your child when he gets sick or injured after office hours.
You don't need to fret in situations like these; Omega Pediatrics is always available and is here to help!