New Mom's Guide To Budgeting: How To Save Money On Baby Essentials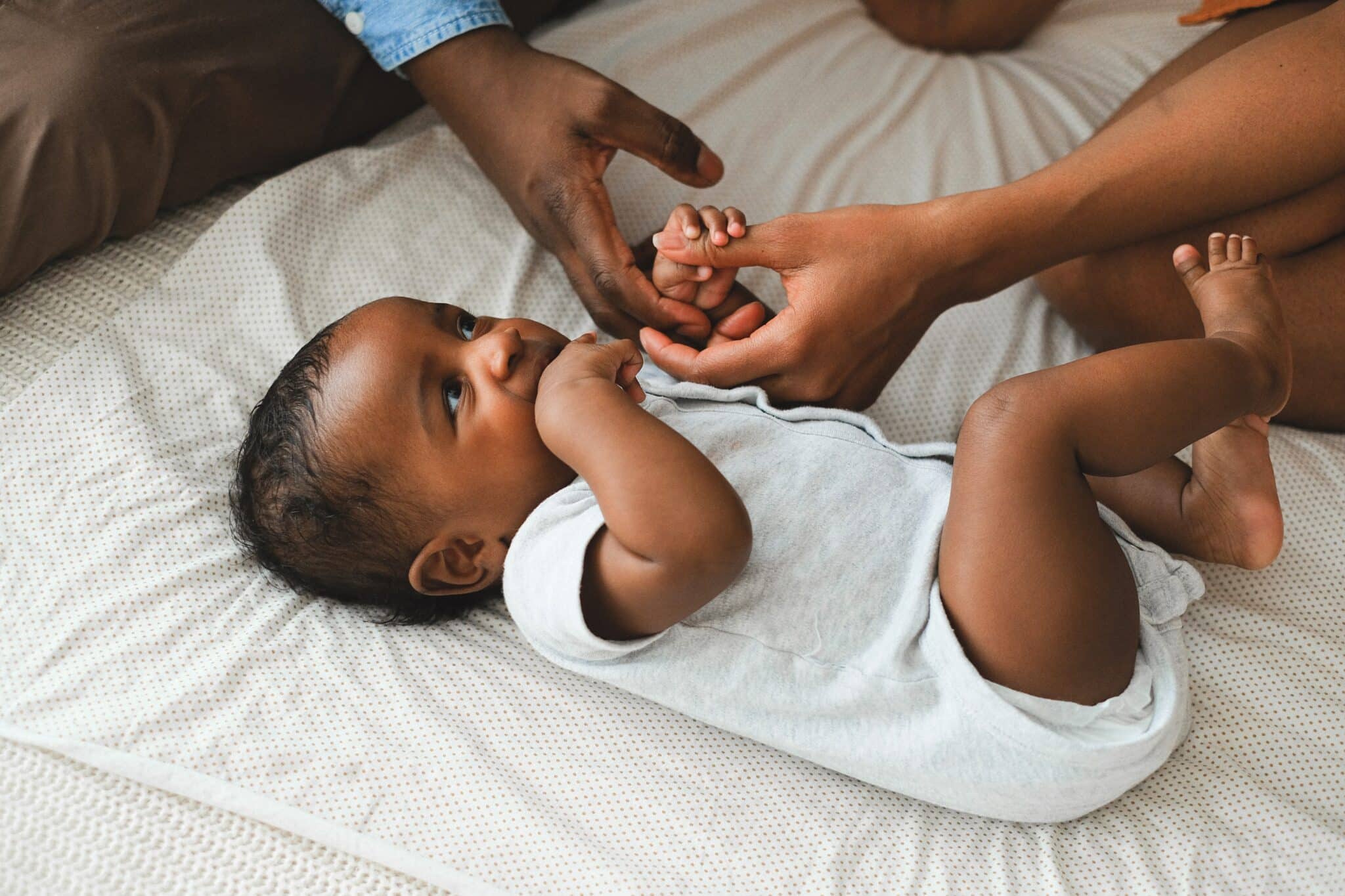 I'm sure you're excited to buy your newborn baby essentials. With all the fun things you can buy, like cute baby outfits and toys, shopping for your baby's items will surely be no boring day. But, there's one thing that's actually concerning— budget.
Having a baby could be expensive, especially when it's your firstborn. That's why here at Omega Pediatrics, we're providing you with a new mom's guide to budgeting so that you'll know how to save money on baby essentials.
Newborn and Baby Must-Haves
Having children is priceless, but it also comes with a price! For a new mom, you might get overwhelmed with the expenses for your firstborn. To ease out, let's look at the expenses we should consider to plan our budget properly.
We at Omega Pediatrics will guide you on how to save money on baby essentials so that your baby can thrive and grow without feeling the financial burden.
Baby Furniture
Before you even have a baby, ask yourself simple questions like 'Where will my baby stay when I give birth?' or 'Where will my baby sleep?'
The answer is —a nursery. Your little one's nursery could be as simple as a crib or a fully-furnished room dedicated to your one and only!
We really want the best for our bundle of joy, so you may think of all the cute baby furniture. You could let your imagination soar and put in a rocking chair, a beautiful rug, and even some pretty cool wall art!
However, note that all those you would love to have aren't the basics. If you're on a tight budget, focus on the furniture essentials first. These are the mattress, crib, nursing pillow, and baby bedding.
Feeding and Nursing Supplies
The next most important thing you'll have to consider when budgeting for your baby is how your baby will be fed
Newborns generally require breastfeeding than milk formula. Breastfeeding saves you money from store-bought milk and is also healthier for your little one, a win-win situation, right? It also protects your baby against illnesses such as diarrhea, asthma, and pneumonia.
If you wish to store the milk from breastfeeding, invest in a breastfeeding pump for you and your baby's convenience!
However, if you're one of those moms who can't breastfeed, you can estimate your feeding expenses. Here's a guide on milk consumption based on the baby's age:
Newborn baby: 45-90 ml (1.5 to 3 oz) every 2-3 hours
2 months old: 120-150 ml (4 to 5 oz) every 3-4 hours
4 months old: 120-180 ml (4 to 6 oz) every 3-4 hours
6 months old: 180-230 ml (6 to 8 oz) every 4 to 5 hours
Diapers
Your baby needs a lot of diapers every day. Most especially when you choose disposable diapers for baby number one. So, calculate how much you'll spend every month before looking into other baby items.
To save on diaper expenses, consider cloth diapers which are definitely cheaper. These are washable for repeated use. However, you'll need to spend for oils, creams, powders, and wipes so your baby will be comfortable in cloth diapers.
Baby Clothing
Here's one of the most enjoyable parts of baby shopping —buying baby clothes! We know that buying baby clothing is very exciting because of the variety of cute baby clothes. To avoid this, budget how much you can spend on these clothes.
Also, keep in mind that babies grow fast. It's best not to overspend on clothes since your baby will easily outgrow them.
Childcare Services
Are you a busy mom? If you are, consider adding childcare expenses to your baby's budget plan. If you have no one to watch over your baby, you may have to bring your child to daycare or hire a nanny. Opting for daycare is much cheaper than hiring a nanny.
To save on childcare expenses, consider letting a family member or a trusted friend watch over your baby. This option saves you money and gives your friend or a family member an interesting bond that your baby will forever cherish.
Another option is for one of your parents to stay home to care for the baby. But of course, also consider the financial impact on your household budget. You can also take parental leave if it's applicable in your state.
Healthcare Services
Sometimes, we adults don't even go to the doctor for years! But that's not how it works for babies and children. Health should be our top priority for our little ones. So, never ever miss an appointment with your pediatrician to ensure your little one is healthy!
According to the American Academy of Pediatrics (AAP), your cute little one should see a pedia on the following well-baby checkup schedule.
first week of birth
1-month-old
2 months old
3 months old
6 months old
9 months old
1-year-old
1 year and 3 months old
1 and ½ years old
2 years old
2 and ½ years old
Hence, you'll want to estimate how much these baby check-ups be. On top of these, you'll also budget for your baby's sick calls outside the pediatric appointment window.
Health insurance can cover some of the childcare expenses in the future. You'll be able to save more in the long run with health insurance.
If your baby doesn't have a pediatrician yet, you may consider Omega Pediatrics. We at Omega Pediatrics treat our patients like family, and your baby is assuredly cared for in good hands!
Guide to Budgeting:  9 Money-Saving Strategies for New Moms When Shopping for Baby Essentials
Now that you have a rough estimate of how much money you'll need to allocate for your newborn, lessen it through money-saving strategies so it'll be less stressful in our pockets.
1. Don't Buy All Stuff At Once.
Start buying the essentials first. Then, upgrade as necessary. Know what your baby needs during the first few months. For example, you don't need to buy a crib. A cradle or bassinet for the first month will do.
We, parents, can be indecisive. What we like now may not be the same thing for our little one in the next months. Also, you'll never know what the baby wants. So, buying only what the baby will use in the near months is best. Other baby things can wait.
2. Buy Diapers In Bulk.
Since diapers are the fastest consumable among baby's needs, buying in bulk is a wise move. It's cost-saving since you can avail of the wholesale price. Also, it saves you precious time going back and forth from the supermarket!
But, consider that your baby is growing fast. Always double-check the diaper size. Don't buy too many small-sized that might just end up not fitting your baby.
3. Breastfeeding Is Your Best Friend.
The benefits of breastfeeding can never be understated. It's economically wise since it gives you huge savings compared to formula milk. Since infant feeding takes a big chunk of the budget, breastfeeding is highly encouraged.
4. Borrow Baby Furniture.
Borrowing lets you save money. I'm sure you have many mom friends and also those within your family who have had babies and have outgrown them. Ask for old furniture that your baby could use.
Who knows, the baby carrier they have used before might be stored in their attic. If hygiene is your concern, don't worry. Most baby furniture, like cribs and dressers, can be shared.
5. Go Thrifting For Second-Hand Baby Items.
Second-hand baby products are the way to go. You can get good deals on baby products that are high-quality and almost brand new from thrift shops. You can also get second-hand baby products online.
If your baby needs special occasion outfits like a Halloween costume or a Christmas outfit, it's better to thrift it since your baby might only wear it once.
6. Go For Hand-Me-Down Stuff.
Consider to reach out to family and friends whom you know have had babies before. They can definitely help you to pass on their outgrown baby stuff, especially the newborn wardrobe such as mitts, footies, hoodies, rompers, and onesies.
Rattles and similar toys can also be outgrown which you can make use of. While this option may not be appealing to all new moms depending on preference. From a money-saving view, we encourage this since your baby will only use the items for a short time.
7. Don't Buy Baby Shoes Just Yet.
Sometimes, we'd pass through the department stores and see tiny, cute sneakers for babies. While these shoes look adorable, don't buy your newborn shoes yet.
Newborns and young babies don't need shoes until they learn to walk. If you're wondering what your infant needs to keep their feet warm, newborns use socks or footies.
8. Buy Generic Brands.
Technically speaking, branded items are just the same as generic items. Also, your baby won't be able to tell the difference!
If breastfeeding is not an option, consider buying generic-brand formula milk. The Food and Drug Administration (FDA) regulates formula milk for babies, so you don't need to worry about the safety of the generic product.
Different milk formulas have their specific components as well. So, it's best to consult a pediatrician like Omega Pediatrics to know which formula best suits your baby.
Moreover, although branding matters in marketing, you don't need to buy branded clothes for your baby if you're tight on budget. Brands command high price tags, and your baby can't maximize these to use for a long time.
9. You Can Make Your Baby Food.
Release the inner chef in you! Baby food doesn't always have to be store-bought. You can buy a food processor and blender to make baby food conveniently! Get your choice of fruits and vegetables, and let those kitchen gadgets do their thing.
The benefit of making your baby food is that it's fully customizable. You can choose the ingredient plus it's a healthier alternative. You can always look for baby food recipes online if you are running out of ideas for your baby's meals.
More Value for Your Money When Shopping For Baby Essentials!
Starting a new family could be financially draining, but don't lose hope! Following a baby budget plan, you can still start a family while on a tight budget.
With proper budgeting, you'll be able to learn how to save money on baby essentials while still giving the quality and comfortable life your baby deserves. A new mom's guide to budgeting like this could help ease your baby's expenses!