How to Find the Best Pediatrician for Your Baby?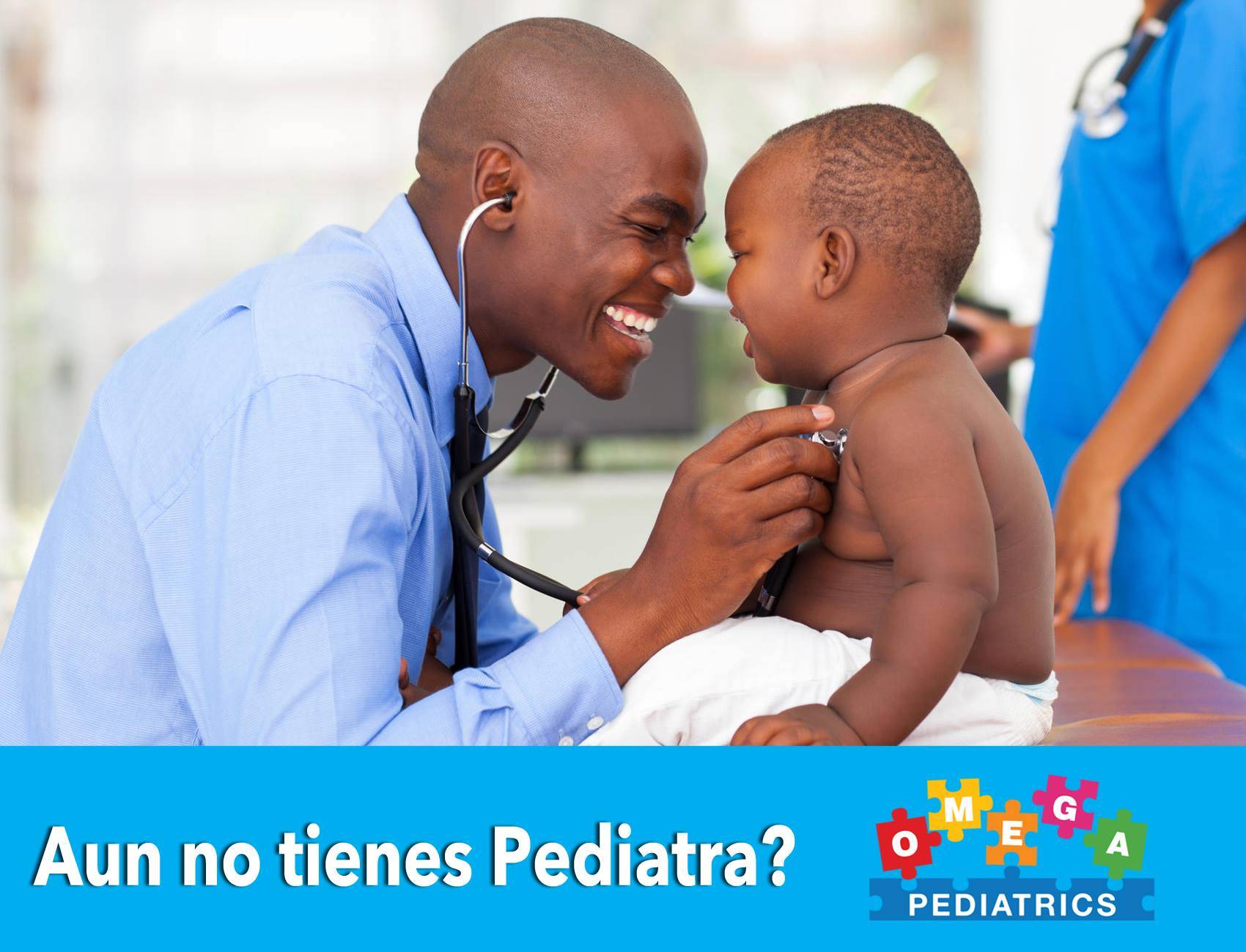 We know how exciting it is that you're expecting a newborn, especially if it's your firstborn! However, we must keep in mind that the baby we're expecting is not just something that satisfies our joy.
Our babies are also humans. And, it's best that they receive the proper care that they deserve.
**We believe that you must choose a pediatrician that not only cares for your future baby's needs. But, he must also be someone with a good attitude, whom you can trust and find easy to talk to.
Thus, we prepared some tips on how to find the best pediatrician for your baby!
You might think that this isn't really a critical decision. We beg to disagree. Choosing the right pediatrician is very important because you'll have to stick with them until your child becomes an adult. So, think through your decisions carefully, and trust your instincts well.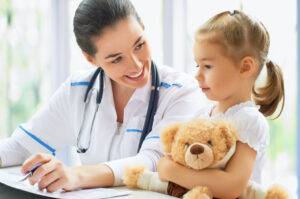 Start Your Search Before Your Baby's Arrival
Choosing the right pediatrician for your baby seems like you're not supposed to be even stressed! But the truth is –this is something that will have a lasting impact on your soon-to-be child.
**We believe that you should start your search at least three months before your expected delivery date!
Seek Recommendations from Trusted Sources
To start looking for a pediatrician for your child, we suggest that you obtain recommendations from trusted sources. Try getting from these options:
The easiest, and most trusted, way to find a pediatrician for your baby is to get referrals from the people around you. These could be your family and friends, especially those that have had babies. They have first-hand experience with how the doctor treats his patients.
So, you're more comfortable that the pediatrician they recommend can be trusted. Also, you can get recommendations from your current Ob-Gyn, or other doctors.
Look for online reviews and ratings
Look for pediatricians online. Check their reviews and ratings to see how the doctor approaches his patients. However, ensure that you're reading feedback from actual patients. Verify the information first so that you and your baby won't be scammed.
Utilize AAP's Find A Pediatrician Tool
If you're relatively new to the place you'll be staying, you can search through the American Academy of Pediatrics (AAP)'s database. They have this tool called Find a Pediatrician where you can look for AAP-accredited doctors based on your criteria.
This way, you are assured that the pediatrician you're looking for is legitimate.
Things To Consider When Looking For Your Baby's Pediatrician
There are many factors to consider when you're looking for your future child's pediatrician.
Family physician or pediatrician?
I know what's on your mind: What is the difference between a family physician and a pediatrician? A family physician provides healthcare for patients of all ages. On the other hand, pediatricians specialize only in children and teens up to 21 years old.
Pediatricians have specialized training targeted at kids and teens. So, if you wish your children to have tailored and age-appropriate healthcare, consider getting a pediatrician.
If you wish to have a general doctor that your child can go to even if he's already an adult, consider getting a family physician.
Both family physicians and pediatricians receive the same amount of training, so which one is better solely depends on your needs. The best criteria will always be to choose the doctor whom you trust and feel more comfortable with.
There are different professional degrees that train doctors–DO and MD. Both doctors diagnose and treat diseases, but they have different focuses. Your choice depends on your preferences, just make sure that the pediatrician you choose is board-certified.
Doctor of Osteopathic Medicine or DOs take a more holistic and mind-body-spirit approach when it comes to treating their patients. DO degrees are gaining more popularity today.
Doctor of Medicine or MDs take the traditional medical degree. They practice a scientific approach where they focus on research-based medicine to treat different health conditions.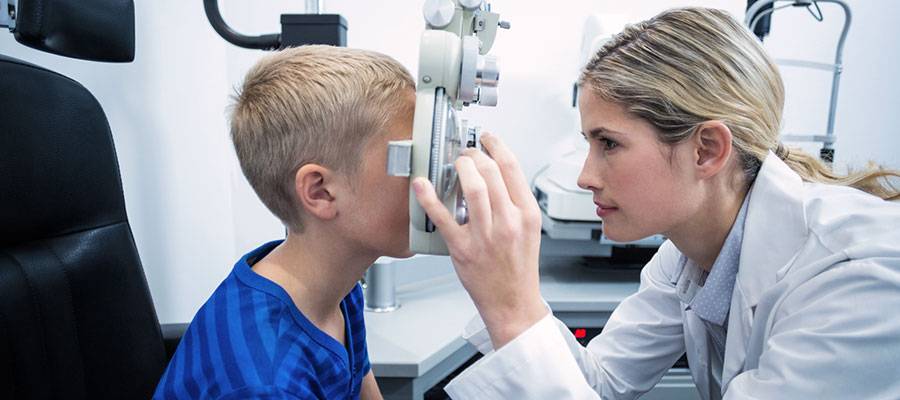 Meet with Potential Pediatricians
Once you have narrowed your list of potential pediatricians, it would be best that you personally meet the doctors on your list. This will give you the opportunity to have a light talk and ask things you wish to know before you have actual baby checkups with him.
Before Talking To The Pediatrician
Before you talk to your baby's potential pediatrician, do your research first. If the information isn't available online, contact the clinic staff. You should know which insurance plans they accept, what their clinic hours are, etc.
Try asking these questions to know if he's the right pediatrician for your baby.
What are your clinic hours, including holidays and weekends?
What are your after-hours protocols for health-related baby issues?
Do you offer telemedicine?
Are your emails secure and HIPAA-compliant regarding my baby's concerns?
Do you cover my insurance?
What is the billing procedure? Do we pay during the appointment date, or are there other payment methods?
Is the clinic location convenient? Is it accessible by car or public transportation?
What are the expenses that I have to shoulder?
Questions For The Doctor
Once you have answers to questions regarding the doctor's clinic, it's time to schedule an appointment with the pediatrician to meet him personally. You can ask about their background, training, and general clinical procedures.
As much as possible, get the most information you can to ensure your baby's safety.
If you don't have time for a personal meetup with your baby's future doctor, you can always opt for an online interview.
During the scheduled talk, consider asking these questions.
Where and when did you go to medical school? Where did you take your postgraduate degree and residency training? You can directly ask the doctor or you may do your own research.
The information is usually available in medical directories and public libraries, such as the American Board of Medical Specialists Directory.
Where do you conduct your hospital appointments? In which hospital will I have to bring my child in case hospitalization is required? Double check on the hospital if they accept your insurance as well.
Do you have a nurse in the clinic that can address any questions I have in case you're not around?
Who answers phone calls? Can they answer my baby's immediate concerns?
Do you work with other pediatricians? What happens if you're not available? Will there be another pediatrician that will cover for you?
What happens when I have health-related baby concerns after work hours or during holidays?
Are short-notice appointments okay? How about walk-in appointments?
Do you have treatments for acute illnesses readily available in your clinic?
Are you willing to work with other healthcare professionals to handle my child's health more?
Do you answer urgent calls?
How frequently should I have my baby checked up?
What are your thoughts on getting a second opinion from other clinics, and how do you handle them?
Aside from those, you may also ask questions about issues and beliefs. These may include topics on circumcision, breastfeeding, alternative medicines, and antibiotics.
These are important since you might end up with the treatment you personally don't like for your child.
After talking to your child's potential doctor, ask yourself these questions:
Do you feel the doctor genuinely cares about your child's health and well-being?
Did the doctor and the staffs treat you with kindness and respect?
Are they very attentive and understanding of your concerns?
Is the doctor a good listener?
Are you comfortable asking the doctor questions?
Do you feel like they are hurrying you to leave because there's a next patient already?
Do you trust the doctor?
Make the Final Decision for Your Baby's Healthcare Provider
After assessing the possible doctors for your future baby, it's time to weigh down your list and select which pediatrician you'd like for your baby. Most importantly,  ensure that you trust the doctor and are comfortable working with him.
If you're happy with the doctor, go ahead and tell them. However, if you haven't found the right pediatrician for your baby yet, keep on with your research. This isn't a race!
The most important thing is that the healthcare provider you've chosen will give you confidence in your baby's healthcare needs. Once your baby is born, your pediatrician should be able to provide the quality care and responsiveness that your newborn deserves.
If at any time you aren't satisfied with the service, directly address the issues. If you think he isn't the best doctor for your bundle of joy, you can always look for a new pediatrician for your baby.
**Choose Omega Pediatrics For Your Newborn Baby
At **Omega Pediatrics, we ensure that your child gets a positive and fulfilling experience
when it comes to pediatric checkups. We are also proud to belong in a multicultural environment, where we welcome all kids from different backgrounds and races.
At **Omega Pediatrics, we treat each other like family. We celebrate diversity and incorporate intercultural education into our staff training. So rest assured that your child will be treated with the best care that they deserve.
Aside from that, **Omega Pediatrics is also open until nine in the evening to accommodate after-hour concerns. We also offer telemedicine if you don't have the means to visit our clinic.