The Ultimate Pediatrician Checklist for New Parents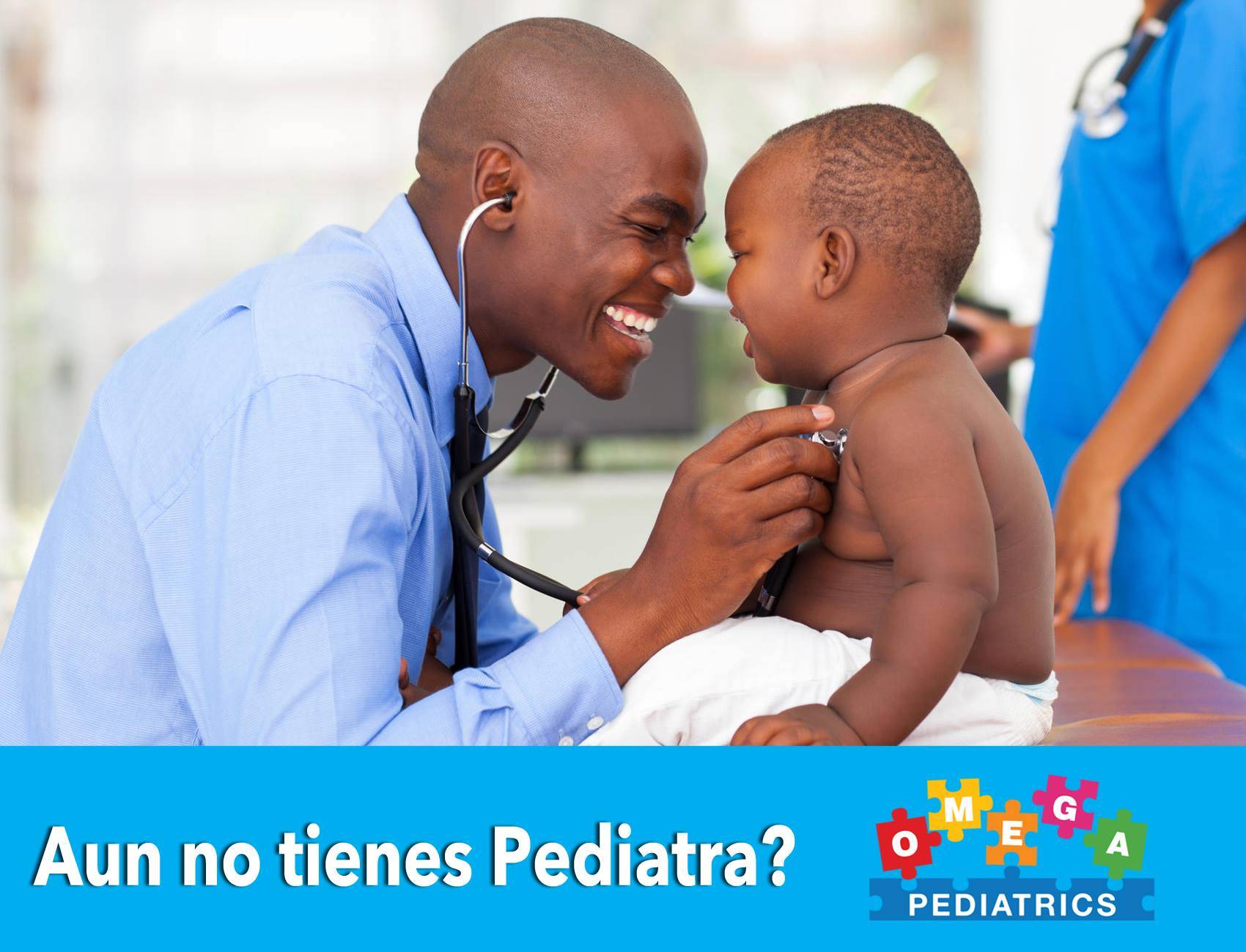 Being a new parent means having to handle several responsibilities. Among the top on your list is choosing a pediatrician for your child. Pediatricians are important for your child's health throughout their developmental years up to young adulthood.
Finding the best pediatrician is an important decision to support your child's healthcare needs. However, you can put your worries away with our comprehensive checklist.
Our checklist covers everything from qualifications and experience to communication and accessibility, giving you all the tools you need to find the ideal pediatrician. Trust us to guide you towards the right choice for your family.
How To Find the Right Pediatrician
Choosing a pediatrician is a significant choice for any parent. They will be responsible for your child's complete wellness. They will also offer physical and emotional guidance. Hence, it's important to start your searching process correctly.
Here are some helpful tips to guide you in choosing the ideal pediatrician.
Ask Recommendations from People You Trust
It is helpful to ask help from respected family members and acquaintances. Their suggestions can be useful. Similarly, if you have an obstetrician, primary care doctor, or midwife, don't hesitate to ask for referrals from them.
Conduct Your Own Research
Conduct a comprehensive evaluation. Start by creating a list of your prospective pediatricians. Research their personal and professional backgrounds. You can verify their qualifications and obtain approval from state medical associations.
Alternatively, you can seek counsel from other healthcare on digital discussion forums.
Consider Proximity to Your Area
When searching for a pediatrician, it's important to consider their accessibility and availability. They should be conveniently located near your home or workplace and having working hours that match your schedule.
Arrange A Meeting
Lastly, arrange a meeting with the doctor. Many pediatricians provide no-cost meetings to have discussions with parents. Use this opportunity to get to know the doctor and their approach towards treating their patients.
Make sure you feel comfortable with the doctor's personality and communication style.
Questions to Keep in Mind as a Parent for Your Pediatrician
When choosing a pediatrician, consider the following questions. The list is detailed enough to give you an understanding of the doctor's professional practice and his relationship towards the parents of their patients.
What is the pediatrician's experience and qualifications? Ask about their educational background, progress in their profession, and clinical expertise.
What is the pediatrician's philosophy on vaccinations? It's important to ensure that the pediatrician shares the same beliefs with you.
What are their availability? Take a look at their schedules, plans for handling emergencies during non-business hours, and communication channels to reach out to them.
What is their approach to communication? Evaluate the methods on how they engage with parents. How they respond to questions or issues, and the promptness of their responses.
How does the pediatrician involve parents in their child's care? Explore how pediatricians allow parents to participate in decision-making processes.
What is the pediatrician's approach to alternative therapies? Determine how the pediatrician approaches alternative therapies.
What is the pediatrician's approach to nutrition? Ask about the pediatrician's approach to feeding.
How do they approach behavioral issues? Determine how the pediatrician approaches behavioral concerns. Ask if the pediatrician has experience with children with special needs.
What is the pediatrician's approach to preventative care? Ask how the pediatric doctor approaches preventative care, like regular check-ups and immunizations.
What hospital is the pediatrician affiliated with?
It is vital to consider specific questions towards a well-informed decision regarding the most suitable pediatrician for your child. Your alliance with a pediatrician is a partnership. Choosing the ideal one can significantly impact your child's welfare.
Preparing For Your First Pediatrician Visit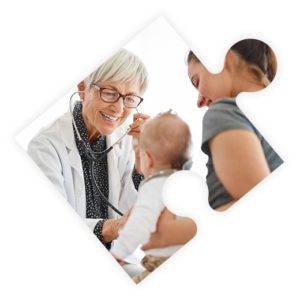 Preparing for your child's first pediatrician visit can't be easy enough sometimes. Here are some helpful tips to help you get ready for this important appointment.
Prepare The Documents
Ensure that all the essential documents are in hand. These include your child's medical history, insurance details, and any former laboratory results. This enables the doctor to obtain a comprehension of your child's health.
Orient Your Kids
Talk to your kids about their upcoming doctor's appointment. Inform them that the doctor will ask about their health and will perform a physical exam. Assure them that the doctor's goal is to ensure their health and well-being.
Ready your child to ask about their queries so that they will feel at ease during their visit.
It's crucial to choose a pediatric doctor who meets your family's needs. The doctor who has a compassionate demeanor. A skilled doctor will actively listen to your concerns and provide personalized care for your child.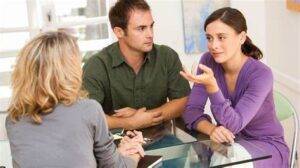 What to Expect During a Pediatric Appointment
A visit to a healthcare provider who focuses on the medical needs of children is known as a pediatric appointment. This appointment includes an assessment of the child's physical health, growth, and development.
Be prepared for the meeting with your chosen doctor. Note down any questions you may have, and bring them along during your appointment.
The appointment starts with either the nurse or doctor measuring the child's weight, height, and temperature.
History-Taking
The doctor collects information on the child's medical history. They will ask for any medications the child is currently taking. They will also ask about the eating and sleeping patterns for a thorough understanding of the child's well-being.
It is expected that parents will disclose all information about their child's health condition. They can share to the doctor any current observations, especially if such is far from the usual, from their child.
Medical history may also include family medical history to check for genetic predispositions. Parents should be prepared to discuss on this.
Physical Examination
The doctor will assess different parts of the child's body. They may also conduct developmental evaluations to assess the child's cognitive, social and motor abilities. This includes examining the reflexes, and asking questions to know the child's reaction.
During the physical examination, it is expected that the parent and the child patient will cooperate with the doctor's instructions.
Discussion and Recommendations
With a thorough understanding of the medical history, plus a physical examination, the  doctor may discuss his findings in a language that parents can fully grasp and understand. He may offer useful advice regarding nutrition, safety, and hygiene.
If deemed necessary, the doctor may also recommend further diagnostic screenings to detect any hearing or vision problems.
Referrals If Needed
When the doctor detects or suspects any serious problems during the physical examination, they will recommend further evaluations and refers you to a specialist. It's expected that parents comply with the referral seriously.
To cite an example, during a physical exam, your pediatrician has detected unusual heart murmurs in your child's cardiac condition. He may suggest further evaluation and screenings. He will give you a referral to see a specialist, that is, pediatric cardiologist.
This is an instance that you and your pediatrician will collaborate with another healthcare professional. Typically, he will refer you to the specialist he knows too well, and has worked as a team. All these efforts are geared towards your child's well-being.
Establishing a Strong Relationship with Your Child's Doctor
After choosing your child's pediatrician, the next best thing is building a strong and lasting relationship. This guarantees that your child is provided with the finest possible treatment. Also, it fosters open communication and trust between parties.
Just like any relationship, it doesn't happen quickly, it develops over time. During the course of your pediatric appointments and regular checkups of your child, you're developing a foundation for a healthy relationship with your child's doctor.
Communicate truthfully about your child's health condition. If you have any doubts, don't hesitate to ask for clarifications. Pay close attention to the doctor's counsel and adhere to their prescription diligently.
Building a solid relationship with your child's doctor is essential to obtain quality care for your little one. Establish a clear communication line to easily address any concerns or uncertainties that may arise.
Evidence-Based Practice: A Pediatrician's Commitment
Pediatricians are experts in safeguarding children's health. Their vast knowledge and contribution towards delivering the most effective treatments to our children is invaluable. Their profession primarily upholds evidence-based medicine.
Evidence-based clinical practice affords the best possible patient care. This involves closely examining reliable and authoritative sources, such as clinical trials and research studies, to make informed decisions regarding treatments and interventions.
Pediatricians can effectively provide safe and efficient care that is based on the latest scientific research.
Children are continuously growing. Their physical conditions differ from adults, and treatment responses are also dissimilar. Furthermore, children lack robust communication skills, thus complicating diagnosis and treatment.
Due to the nature of pediatric patients, doctors heavily rely on symptoms in their clinical management. They adhere to evidence-based practices to deliver the most suitable and efficient healthcare services for their young patients.
Pediatricians prioritize evidence-based practice to guarantee up-to-date treatment. By steering away from obsolete techniques and methods, they ensure that children receive treatment supported by current scientific research.
Evidence-based is especially crucial in the field of pediatric medicine, where new breakthroughs are frequent and interventions can have far-reaching consequences on a child's future health and happiness.
The Best Pediatrician is Your Ally In Children's Health
For parents, choosing the best pediatrician for your little ones is a major undertaking. It is hoped that this article has enlightened you in making an informed choice to entrust your child's health and well-being.
Indeed, your pediatrician is not just a medical professional, but also your trusted partner and ally in your child's health. It is vital to find a pediatric doctor who understands your concerns, shares your values, and is someone you trust.
We at Omega Pediatrics share your vision in delivering the best healthcare for your family. We treat our patients with love and compassion, while upholding trust and confidence. We are one family in this healthcare journey.You may book an appointment to meet with one of our providers for meet and greet.