Discovering the Best Pediatrician Near Me: A Comprehensive Guide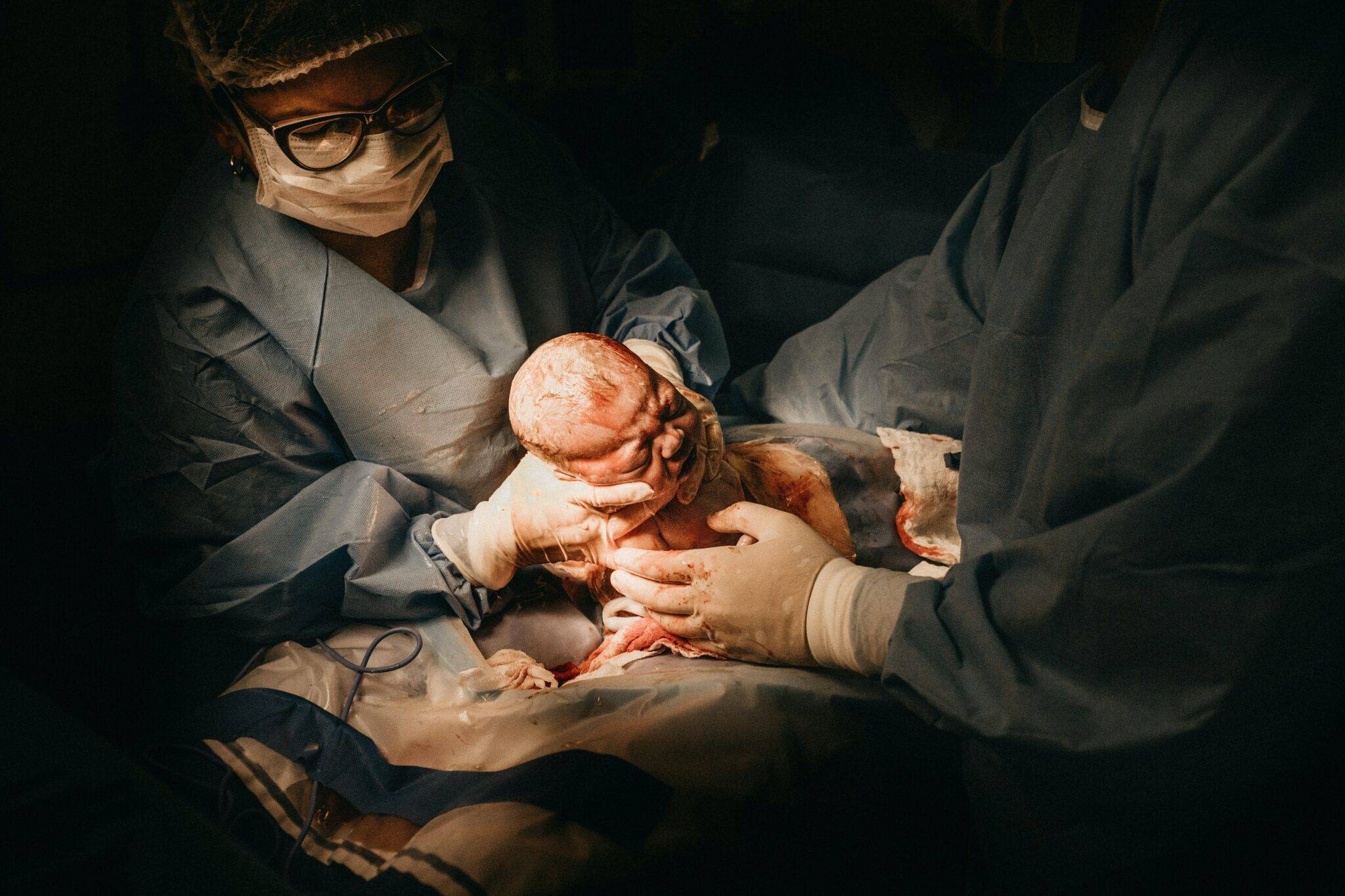 Discovering the ideal pediatrician for our kid's health and happiness is essential. The search can be daunting when there are multiple elements, such as experience and social proficiency. Fret not though!
This comprehensive guide will assist you in identifying the finest pediatrician in your locality. It offers valuable insights and a thorough understanding of the vital aspects in searching for a pediatrician. This will give you confidence and certainty when making decisions.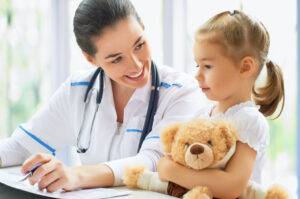 Choosing the Right Pediatrician Matters
Selecting an appropriate pediatrician holds immense significance in ensuring your child's health. Your decision can greatly affect your child's physical and emotional condition.  Below are the reasons why choosing the best pediatrician matters:
Your child's health.
A proficient pediatrician will monitor your child's growth and development by performing frequent checkups and evaluations. They also give preventive healthcare measures.
Expertise and experience.
Pediatricians are professionals with specialized training in taking care of infants, children and adolescents. They are experts in treating a wide range of typical illnesses, severe diseases, and chronic ailments.
Guidance and advice.
The best pediatrician offers valuable insights on exercise, behavior, development, and nutrition. They help handle the ups and downs of parenting more easily. You will be equipped with an abundance of resources to help you receive the necessary support.
Trust and good rapport.
It's important to establish a strong connection with your child's pediatrician to build trust and confidence. Remember, your chosen pediatrician will work with you for many years, from infancy and early adulthood of your children.
Developing a friendly rapport with your child's physician instills confidence in their abilities. It will guarantee that your child's health is their utmost priority.
How to Begin Your Search for a Top Pediatric Doctor
Since finding the best pediatrician is of paramount importance, the process of looking for one can sometimes be an intimidating undertaking for any parent, especially for new and young parents alike. To help you in your search, we suggest you take into account the following:
Ask for Referrals
You can ask referrals from other family members and friends who have kids. You can also seek guidance from a healthcare professional, such as Omega Pediatrics, a school nurse or your personal doctor.
Check Credentials
When compiling a list of top pediatric doctors, it's important to verify their credentials. Choose a pediatrician who possesses board certification and has an unblemished reputation in their medical practice.
Check Online Reviews
Search for feedback from other parents who have consulted with the pediatric doctors. Take time to thoroughly read through their online reviews regarding the pediatrician and their team.
Visit the Office
Arrange a visit to the office and get familiarized with the atmosphere. This will give you the opportunity to have a personal interaction with the pediatrician and the staff members.
Your visit will also give a chance to review how the staff members interact with their clients and assess whether the workspace is clean and well-organized.
Consider Accessibility
It is crucial to choose a pediatrician who is conveniently located and provides flexible scheduling to accommodate your busy schedule.
Trust Your Gut and Feel
Ultimately, trust your intuition when selecting the right pediatrician for your child. If you sense a mutual comfort level and think they're a suitable match, follow your gut instinct.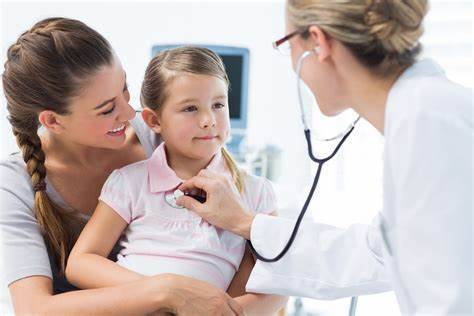 Evaluating Pediatrician Reviews and Testimonials
In your search, assessing reviews and testimonials of pediatricians is an important step. To ensure a well-informed choice, here are insightful pointers:
Look for reviews from multiple sources
Checking through online platforms, such as Yelp or Google, help in evaluating their credibility in their professional practice. You can also check the pediatrician's website and social media accounts.
It is a good idea to read multiple sources of feedback. In this way, you get a comprehensive overview of the pediatrician's reputation.
Pay attention to the overall trend of the reviews
When reading reviews, try not to focus on a small number of negative comments. Instead, pay attention to the overall pattern of the reviews. Take note of whether most of the reviews are positive or negative and if they discuss the same issues.
Consider the context of the review
Remember that reviews carry personal biases and are subjective. Interpreting the context of a review and reading between the lines can help you form an objective opinion.
On the context of the review, also consider the profile of the reviewer or who wrote the testimonial. This takes into account factors such as educational background, socio-economic status, place of residence, or whether a working mom or housewife.
To cite an example, was the reviewer complaining about something that was out of the pediatrician's hands? Was the complain valid?
Look for reviews that mention specific aspects of care
When evaluating a pediatrician, it can be beneficial to read reviews that highlight particular care aspects in diagnosing and treating medical conditions.
Check for credibility in medical practice.
Verifying whether the pediatrician's record bears any disciplinary action or malpractice allegations against him is vital. You could reach out to your state medical board or conduct an online examination of the public records.
Note that pediatricians aren't perfect and that some negative reviews of their performance isn't an indication of their inadequacy. Have faith in your instinct and opt for a pediatrician whom you feel can provide your child the finest care possible.
Trust Your Parental Instincts
Parenting requires the use of intuition, but don't mistake it for independence. When confronted with difficult circumstances, making the right choice for your child is crucial. Relying on your natural parental instincts can result in a mixed bag of satisfaction and anxiety.
Although seeking advice from external sources can be helpful, parents are the ones accountable for making the final call. Acknowledge the importance of accepting help from those who genuinely care about you and your child.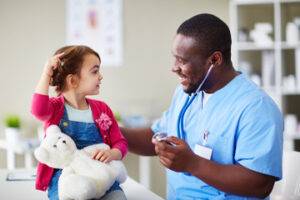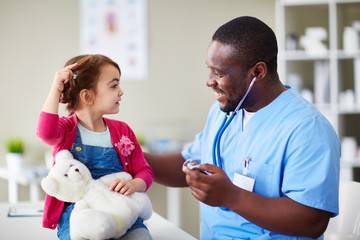 Tips for Preparing for Your Child's First Pediatrician Appointment
Prepare the documents and lists.
Make sure to have all essential documents ready for the appointment, such as  birth certificate, vaccination card, and other relevant health papers.
List down any health concerns or questions you may have about your child's well-being. By doing so, you will be able to remember to ask the pediatrician during the upcoming appointment.
Make a list of all medication and supplementary substances that your child is currently taking.
Prepare your child.
Ensure that your child is wearing comfortable clothes for the appointment since they may require a physical examination.
Bring snacks and toys: These enable your child to stay amused throughout the appointment.
Prepare yourself.
You'll likely be asked about your child's physical overall well-being. It is important that you provide accurate and detailed responses.
Do not hide any pertinent illnesses or conditions in your family history and be truthful about them.
Make the most of the appointment by being receptive to guidance and learning. Feel free to ask any queries you might have without hesitation.
It is essential to jot down notes. This will help you to recollect any significant information or guidelines that are given to you by the doctor.
Questions to Bring Up During Your Child's Pediatrician Appointment
To optimize pediatrician visits, you may want to inquire about some key topics that will shed light on your child's overall health status.
What are the most common illnesses affecting children their age?
Are there any vaccines or booster shots they should receive soon?
What is their growth curve like, and are they meeting their developmental milestones?
What should their diet consist of at their current age?
How much physical activity should my child be getting?
Are there any symptoms for mental health problems that I should keep in mind?
Is there anything I can do to improve the health and wellness of my child?
Are there any changes I should make to our home or lifestyle for my child's safety and well-being?
Will my child have any screenings or tests at their next appointment?
It's crucial to have enough knowledge about your child's physical and emotional health to help them thrive. A pediatrician is your partner in this effort, offering valuable advice and reassurance to resolve any doubts or concerns.
With the help of a pediatrician, you and your child can enjoy a joyful and flourishing life.
Make Your Child Comfortable with Their Pediatrician
When building a favorable and confident relationship between your child and their pediatrician, comfort plays a significant role. To guarantee your child's ease, here are a few pointers:
Sustain open communication between your child and their doctor.
Explain to your child the purpose of a pediatrician and what to expect during every visit.
Explain to your child that the have their pediatrician to assist them and answer to any any questions they may bring up.
It's important to establish a secure and friendly environment for your child to feel comfortable enough to ask questions and express themselves when meeting with their pediatrician.
Choose The Best Pediatrician For Your Family
Searching for the right pediatrician to cater to your child's healthcare needs can appear overwhelming at first. However, the selection process is significant. It is because you prioritize your child's physical and emotional wellness.
Utilizing this guide affords you an all-inclusive strategy to locate the ideal pediatrician within your vicinity.
However, If you're living within the vicinity of Roswell, Georgia, search no further! We at Omega Pediatrics is proud to say that you have found the best pediatrician for your family. Our team is committed to offering the guidance and advice you need to make this important choice.