Why More Parents in Georgia Are Choosing After-Hour Pediatrics
Parenting can be difficult, especially when managing your child's medical needs. Especially for working parents with busy schedules and prior commitments, visiting your child's pediatrician during regular office hours may not be as easy all the time.
This is where the beauty of after-hour pediatric clinics comes in! And this has been becoming a trend in Georgia.
After-hour pediatric services offer a valuable solution for parents in Georgia who need medical care for their children after regular office hours. These clinics afford better and more advantages on top of clinics operating during regular office hours.
In this article, we at Omega Pediatrics will help you review the benefits of after-hour pediatric clinics, such as their services, their cost-effectiveness, and how they can assist you and your family in times of need.
Extended Hours in Convenient Locations
These clinics extend their operating hours further than regular clinics. Their striking advantage is the convenience of time and accessibility. Their services are available during those times that are most favorable for their busy clients.
Walk-in appointments.
Having the option of walk-in appointments can be a lifesaver for busy parents who may not have the luxury of scheduling an appointment in advance. This saves time and reduces stress when your child urgently needs medical attention.
Walk-in appointments also benefit your children with chronic conditions that require monitoring and check-ups. Instead of scheduling an appointment a week in advance, you can simply walk in and have your child seen by a pediatrician without delay.
Accessibility
These clinics are located in places that are easy to get to, you don't need to drive far or deal with traffic to get medical help for your child. Especially during emergencies, where location and time are of the essence, accessibility of the clinics is crucial.
Even at unexpected times, you can bring your child to the doctor. It may be after work, on weekends, and on holidays. You need not worry about missing work or school. It may be located near your home or your workplace..
There are a limited number of hospitals in Georgia compared to clinics. And for illnesses that aren't life-threatening, after-hour pediatric clinics in Georgia serve as a great alternative.
Reduces Stress
When you can get medical help even beyond regular clinic hours and don't need to go far, isn't it a great relief from the stress of parenting demands? There's probably no greater advantage than a great reduction in stress.
And much more! The clinics strive to create a welcoming and kid-friendly environment for both parents and children. The healthcare staff is also trained to be friendly and approachable to your children, and they explain everything in a way that children can understand.
We at Omega Pediatrics recognize that you, as parents, are busy and that your children can become ill at any time. So, after-hour pediatric services make it as simple as possible for you to get the care your child requires without sacrificing your other commitments.
Faster Service
After-hour pediatric clinics offer faster service than traditional clinics or emergency rooms. We know that waiting for hours to see a doctor can be frustrating, especially when your child is sick.
Typically, clinics have less patient traffic than emergency rooms. Hospital settings cater to patients of all ages, while pediatric clinics are specialized; hence, there are fewer patients to serve at any one time, making wait times shorter.
At Omega Pediatrics, we work hard to provide fast service to get you and your child back to your daily routine.
Reduced exposure to other illnesses.
With fast and prompt service, pediatric patients will likely spend less time at the clinic. This translates to reduced exposure to other patients who have other illnesses.
With less patient traffic, and less waiting time, the clinic affords fast and immediate care for your child, thus reducing the risk of contracting illnesses due to exposure.
Specialized Pediatric Care
As the name implies, after-hour pediatric clinics have a lead physician who is a board-certified pediatrician. When choosing this type of clinic, parents have peace of mind knowing that their child will be seen and managed by a specialized medical practitioner.
Pediatricians have the expertise and knowledge to diagnose and treat various health conditions in children, from minor illnesses to complex medical issues. In after-hour clinics, they still extend their best possible care with a kid-friendly approach.
Urgent care facilities and emergency rooms are staffed with healthcare professionals who don't necessarily have expertise in managing pediatric cases.
Personalized care.
With fast and prompt service, after-hour pediatric clinics can afford personalized care. They work like your personal pediatrician, taking the time to listen to you and your child's health concerns, and providing tailored medical advice and treatment plans.
You can have an after-hour pediatrician as your kid's primary healthcare physician. You don't need to maintain two health practitioners if the other one is just for emergencies. In this case, you and your child will be able to build a trusting relationship with the pediatrician.
Specialized equipment for kids
Since it's a pediatric clinic, you would expect that their equipment is specially designed for children, making medical care more comfortable and less intimidating for your child. This may also include the design theme and floor layout of the clinic itself.
Pediatricians are trained on how to use these specialized tools and equipment safely and effectively for their young patients. This ensures your little one feels comfortable while receiving the best possible care. The equipment may include child-sized blood pressure cuffs, temperature probes, nebulizers, and IV pumps.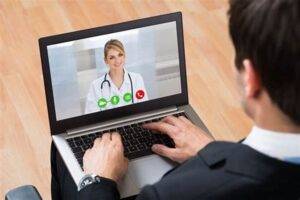 A Wide Range of Healthcare Services
After-hour pediatric services are no different from regular or traditional healthcare facilities. They offer a wide range of services, catering specifically to pediatric patients.
Immediate care for minor illnesses and injuries.
These clinics offer services for the treatment of minor and common illnesses and injuries. They have adequate diagnostic tools and equipment to treat such conditions.
Minor conditions may include, to name a few: asthma attacks, insect stings and animal bites, bronchitis, burns, colds and flu, cuts and wounds, dehydration, diarrhea, nausea, food poisoning, headaches, nosebleeds, sore throat, strep throat, and toothaches.
On-site testing.
These clinics offer on-site testing for various conditions, such as strep throat, flu, and UTIs. This means they can quickly diagnose and treat your child's condition without sending you to a separate testing facility.
They also have in-house lab testing, such as blood work and urine tests, which can provide results in minutes. This saves time and legwork to help your child receive prompt and effective treatment.
Preventive healthcare.
Preventive healthcare services are an essential component of after-hour pediatric clinics. These clinics offer the same basic services but with extended operating hours! They perform regular check-ups, physical exams, and routine diagnostics for your child.
Continuity of care.
If your child has a different primary healthcare physician, after-hour pediatric clinics collaborate to ensure continuity of care. With effective communication, everyone within the team is informed, including the child's medical records. The treatment plans are adequately executed.
Especially for children with chronic ailments, this setup ensures consistent and high-quality healthcare services, no matter where they go for medical treatment.
Lower Costs
Budget-wise, after-hour pediatric clinics are a cost-effective alternative to emergency room treatments. The cost of healthcare can be a significant burden for many families, and emergency room fees can be particularly daunting –they're very costly!
This is because clinics have lower overhead costs than emergency rooms. Smaller in physical structure and simpler in operations, clinics have lower maintenance and utility expenses, lower depreciation for equipment, and lower labor expenses for staffing requirements.
Additionally, most after-hour pediatric clinics honor many insurance plans, making quality medical care accessible and affordable for families in Georgia.
Telemedicine Services
In addition to providing convenience and flexibility for parents, telemedicine services, a kind of after-hour care, can also help improve healthcare access for families living in remote areas or with limited transportation options.
Telemedicine eliminates the need for physical travel. It reduces healthcare costs and promotes patient engagement, improving your child's health. It also reduces the spread of infections and diseases by minimizing exposure to other patients in a clinic, urgent care facility, or hospital setting.
As technology advances, telemedicine is expected to become an increasingly popular alternative for kids to receive medical care, especially for not-so-urgent childhood health concerns.
Why Parents In Georgia Choose After-Hour Pediatric Services
After-hour pediatric clinics are a great resource for busy parents who want to provide the best medical care for their children. Extended operating hours in convenient locations are the hallmarks of advantages in these types of clinics.
After-hour pediatric clinics have board-certified pediatricians as their lead physicians. Thus, parents have peace of mind knowing that they still get a specialist' approach in managing their child's medical needs even beyond regular hours.
Due to less complexity of their operations, these clinics offer faster and prompt service, thus less waiting times and reducing the risk of exposure to other illnesses. More importantly , they have lower costs, making them a popular choice for families in Georgia.
In terms of service offerings, after-hour clinics are much like regular pediatric clinics, offering preventive healthcare services, such as vaccinations and wellness exams. These are essential for maintaining your little one's health.
So, if you haven't considered visiting an after-hour pediatric clinic for your child's healthcare needs, Omega Pediatrics is one. Rest assured your little one is in good hands. Come, book an appointment with us, we gladly welcome you to our office!