Pediatric Medications: What Every Parent Should Know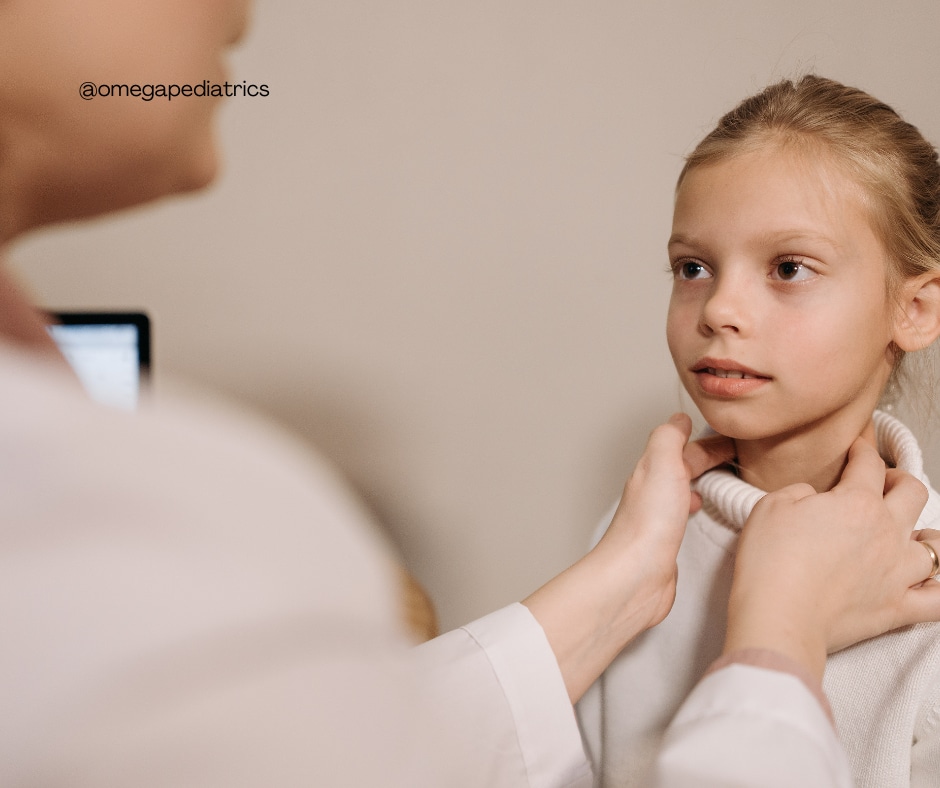 Give your child's doctor a call to find answers to your questions about Pediatric Medications for your little one. You can even schedule a consultation where you can raise the concerns bothering you. After all, you should only give the medicines recommended by the pediatrician.
Kids under six should not be given cough and cold medications without a doctor's prescription. If your little one is not even two yet, then these medicines will be inappropriate.
Some cough and cold medicines come with pain relief. This means that if you give this for their colds or cough, you should no longer give another one for aches and pains. Giving your child one medicine at a time is the best practice.
You can also give your child medicine for very high fever just to lower it to make them comfortable. Often, fever indicates that their little bodies are trying to fight off the virus or bacteria causing them to feel sick.
Unfortunately, annual statistics show that there are thousands of kids under five that need emergency attention due to the wrong medication.
Medicines can only be good for your child's health if they are given correctly. That being said, your kids should not have any access to medicines without your supervision.
General Guidelines on Medicines for Children
Purchasing Medicines
Always check that it is the correct medicine that exactly conforms to the doctor's prescription, especially the generic name.
Make it a habit to read the medicine's label before you decide to use it. It contains important information such as the ingredients and composition. Also, determine if it is appropriate for your child's age.
Check that bottle caps are sealed and intact. Labels are clear and not tampered with. Equally important is the expiration date or the best-before date. If possible, it would be best to purchase medicines near the production date.
Pediatric medications come in many forms. Concentrated drops are best for infants (0-24 months), syrup or liquid for toddlers, and chewable tablets for older kids.
Liquid or syrup is the most common form of medicine for children. Generally, comes with a dosing spoon. If there's none, you can ask for one from the pharmacist. This is highly beneficial for easy and convenient administration.
Concentrated infant drops come with a syringe or dropper. If these don't have, you can still ask from the pharmacist. These have graduated labels for easy filling for the correct dosage and administration.
Administration
The strength and dosage should be always appropriate for your child's age.
Infant drops are more concentrated than syrup for toddlers. Thus, don't give the same amount of infant drops as you would to syrup.
It's easier to give the correct dose with a syringe than with a kitchen spoon. Never use regular kitchen spoons. These aren't good options since they vary in size.
Giving your child a combination of medicines composed of several ingredients is quite tricky. This is because you need to ensure that they get the right dose. Avoid this practice, especially for kids less than six years old.
For babies six months and under, consulting your pediatrician is still the best route. For children under six years of age, giving medications that are composed of several ingredients to address different symptoms is not a good practice.
Don't give your child more than the prescribed dose. Follow instructions strictly when giving medicines.
For any questions or doubts, calling your doctor is always the best route. The doctor will discuss everything, including the potential side effects. Ensure you understand what medicines to give and the symptoms being addressed.
Another important rule is never to give adult medicines to children. The body of your child is different from yours, which means that the medicines that work for you may even be harmful to them.
If you deem that your little one has taken more medicine than what is necessary, call poison control immediately. Rest assured that you are not alone in this because taking care of your little one is a team effort.
Storage
We know our little ones are natural explorers, but this is one adventure we don't want them going on! Keep all medicines out of their reach. This also holds the same for the dosing tools and syringes.
Make it a habit to check the expiration dates especially if you decide to use certain medicines after a long storage.
Unopened or unused medicines can be stored at room temperature. Keep them dry and not exposed to sunlight.
Discard unused or unconsumed medicines appropriately.
Commonly Prescribed Medications for Children
Parenting duties get more stressful when your child is sick. Your sick child demands extra care and attention. Nevertheless, your pediatrician is your perfect ally to know the correct medicine to give. Self-medication is never a go-to resort!
For Fever and Pain
Acetaminophen and ibuprofen are commonly used medicines to help feverish children lower their temperatures and address their aches and pains. These make your child feel better in no time. They can even help with bruises or the fever kids usually encounter after getting a shot.
Acetaminophen is designed to lower fever or provide pain relief. Most over-the-counter (OTC) medicines already come with acetaminophen. This means that if the primary med already has acetaminophen, then you no longer need to give much more.
For pediatric acetaminophen, most come in a single strength of 160mg. This means that it's easier to administer the right dosage. It comes in syrup or chewable tablets. There's even in suppository form which is helpful for kids who find it hard to swallow medicines.
Give your child acetaminophen every four to six hours as needed, but not to exceed four doses in 24 hours. If you opt for disintegrating tablets, these come in junior strengths of 80mg and 160mg.
Finally, avoid giving 650mg oral extended-release products to children. Further, it should not be given to babies less than three months old without a pediatrician's prescription.
Ibuprofen may be given every six to eight hours. It comes in either infant drops, syrup or liquid, and chewable tablets. Just always be mindful to give the correct dosage.
Another important thing to note is never to give aspirin for pain relief or fever unless the pediatrician gives a go signal. Trust us, you don't want them getting sick with Reye syndrome.
For Colds and Cough
According to the American Academy of Pediatrics (AAP), infants and small kids should never be given cough and cold medicines because there is no proof that these work. These can even be harmful.
So you may be wondering how then can you make your child feel better. There are many other ways such as saline nasal sprays or drops for children, or bulb suctioning for babies. These are effective to clear their nose and help them breathe easier.
Your doctor might also suggest saline nose drops or spray to relieve a stuffy nose.
For Allergies and Itching
A runny nose or itchy eyes can make your child's day challenging. Add to this constant sneezing and your child may not want to get out of bed. This is where antihistamines can help. This medicine can even provide relief for chickenpox symptoms as well as insect bites.
And if your kid is scratching like crazy, hydrocortisone cream or ointment comes in. Use it for bug bites, poison ivy, eczema –basically anything that's making their skin itchy and irritated.
How Your Pediatrician Determines the Right Treatment
Looking into your child's symptoms.
The doctor will check first the symptoms to know what's going on. It will also help if you provide all the information you can give which can help with the case. This includes when the symptoms started, and if there are any medications given.
Considering the best interest of your child.
The pediatrician will look into the specific needs of your child in order to know if a proposed treatment will potentially work or not.
Another important factor considered is the psychosocial aspects that seem complex but are necessary to help your child overcome their sickness. Your pediatrician works with you to weigh the benefits and risks of any proposed treatment.
If you and the doctor cannot seem to agree on a specific treatment, your wishes as the primary caregiver will often rule. Pediatricians want the parents of their patients to feel supported, which is why they are open to what the parents want.
As parents, there's no reason to hold back your concerns regarding your child's health. You and the doctor are always on the same team.
It is on this perspective that we in Omega Pediatrics are founded. We give our utmost respect to you as the primary caregiver of your child. We collaborate and work on the same page to deliver what's deemed best for your child to overcome his sickness.
Physical exam.
After working on the symptoms, the next step is the physical examination which includes the child's vitals. Based on the findings, laboratory tests may be requested. Blood chemistry, urinalysis, and complete blood count (CBC) are examples of these.
For serious illnesses, your pediatrician may request higher-level diagnostics if they find it necessary. These may include magnetic resonance imaging (MRI), echocardiogram (ECG), 2D-echo, CT scan, and other similar procedures.
Even if your child experiences the same symptoms as another kid, the treatment plan differs. For this reason, pediatricians always create a plan tailored-fit for your child.
Involving your child in the decision-making.
For older kids, they may have certain preferences already, especially when it concerns their bodies. Kids seven and older may have expressed their preferences with their parents on the medicines they need to take but still, there are limitations on which they can decide.
Administering Medications Safely and Effectively
Many children find it hard to swallow medicines, particularly those that come in pills. For this reason, several recommended medicines for children come in liquid form.
However, getting the correct dosage of liquid or syrup meds isn't always straightforward compared to pills. But like other medicines, you will find instructions that you need to follow carefully.
Types of Liquid Medicines
OTC meds have a pretty uniform label that gives you important deets. You will see what symptoms are addressed as well as its administration. Just look for the "Drug Facts" section on the bottle or box.
There are generally two ways you can give medicine, based on your child's weight or age, with the dosage varying accordingly. If you're unsure of your child's weight, go by their age.
The label will also tell you whether such is safe for children under six years old. Once you see the "Do Not Use" label, then better adhere to it.
These are medicines that can't be bought without a doctor's prescription. Their labels don't differ from OTC but reading them is just as important. When in doubt, always consult your pediatrician to be addressed properly.
Ways to Measure Liquid Medicines
Measuring medicine can be a bit tricky. But most labels will tell you to use milliliters (mL) and the accompanying dosing tool. For clarification, 5 mL is often regarded as a teaspoon (tsp) while 15 mL is considered to be equal to a tablespoon (Tbsp).
Cups often go with liquid or syrup medicines to aid in measuring the correct dosage. These cups are graduated, that is, they have lines printed at the sides indicating the different amounts of liquid to fill in and labeled accordingly.
These are great for older kiddos who are champs at "drinking" from a spoon. Similar to cups, dosing spoons also come with graduated lines and numbers as filling guides for the correct dosage.
These are the best options for less than 5ml dosages. For this reason, they are generally included in infant drop packages. You may need to learn how to use syringes since they give more precise measurements.
There are lines and numbers printed on one side of droppers and syringes that serve as the filling guide for the correct dosage. Typically, droppers have only a 2ml capacity, thus the graduation is more precise in 0.25, 0.5, and 1ml indicators.
When administering, position it at the side of your baby's mouth rather than direct it at the throat. They may throw up.
Side Effects and Communicating with Your Child's Doctor
There are instances when the medicines that, rather than making your child feel better, had caused unwanted effects. These are the adverse effects of the medicines. These are manifested as symptoms. Common signs are:
Stomach upset such as diarrhea or constipation
Dry mouth or appearance of lesions
Itchiness or unusual spots on the skin
Excessive sweating
Drowsy or hyperactive
Dizzines
Palpitation
The effects of the medicine for your child may differ from another kid. For instance, your child may be super sleepy after taking an antihistamine but another kid may feel super energetic.
Even the side effects may vary. For example, some may make your child's heart race, which is not expected from another medicine. Medicines address specific symptoms so you need to take note of this as well.
For any side effects that cause you to be anxious, or alarmed, you need to inform your pediatrician. They will gladly answer your concerns, helping you stay calm for your little one. They will give instructions on what to do next, such as the following:
Discontinue consumption of the current medicine
Take a new prescription
Change the dosage
Change the brand or form
On some serious cases, based on the side effects, the doctor may take further tests to better manage your child's case. It could be that the side effects are a prelude to another illness. They may even refer you to a specialist if needed.
You should also inform your doctor about other medications your child is simultaneously taking and all the other relevant details. Always take note of your observations to know whether the medicine is taking effect or otherwise.
Give Your Child's Medicine With Doctor's Advice
Our little ones are our angels. It isn't surprising that parents go anxious or bothered seeing them out of their normal health condition. Your toddler, once a ball of energy, feels weak and cries in discomfort.
We at Omega Pediatrics work with you, treating your little ones with love and compassion. It's our joy to see your kids in robust health all the time. We don't want to get them down with flu, colds, or any other discomfort.
Book an appointment with us! Your pediatrician will gladly explain all about your child's health and what medicines to take. With this article, we hope it has enlightened you with all you need to know about medicines for your little ones.