Finding Your Pediatrician Match: Choosing the Best Doctor for Your Child's Unique Needs
As a parent, one of the most vital decisions you'll make is choosing the right pediatrician. Your child's pediatric doctor will play an essential role in their overall well-being. Thus, finding the perfect pediatrician is important.
The quest to search for a perfect match might be a bit challenging. It could be difficult to know where to start with lots of options out there.
In this article, we will provide you with helpful tips to aid you find the best pediatric doctor. Read on to learn how to make an informed decision that you can feel confident about. It will be a fulfilling moment once you realize you have found a perfect match!
Factors to Consider in Your Search for a Pediatrician
Choosing a pediatrician is an important decision that parents make for their child's health. However, to make it easier, there are many factors to consider in your search for a pediatrician.
Choose a pediatrician who has board certification. The pediatric doctor has completed a residency in pediatrics and has passed board exams.
Consider the experience of the pediatric doctor and their approach to healthcare. Ask if the pediatrician prioritizes preventative care or focuses on treating acute illnesses.
It is essential to feel comfortable asking queries and discussing concerns with the pediatrician. Consider the pediatrician's communication style and how well the pediatrician communicates with both you and your child.
Look for a pediatric doctor who is conveniently located near you and has clinic hours that match your schedule. Check if the pediatrician considers after-hours availability as well.
Ask if the pediatrician is affiliated with reputable hospitals and can collaborate with other healthcare professionals.
Nonetheless, opting for a pediatrician is a personal decision based on the unique needs of your child as well as your own preferences.
Considering the factors above, you are creating an informed decision in choosing a perfect match for your child. It's essential to establish a robust relationship with the pediatrician to provide the best possible care for your child's health.
Evaluating a Doctor's Expertise in Specific Conditions
Numerous factors are significant while assessing the capability of a physician to cure specific medical conditions in pediatric patients. First and foremost, and the most pivotal aspect, is their education and training.
Several pediatricians choose to undertake additional education and training in a specific area of pediatrics. This helps them to gain a more precise and deeper understanding of the particular illness. They gain extensive knowledge that is useful in managing their young patients.
To cite examples, if your child has a congenital heart disease, choose a pediatric cardiologist. For kidney-related ailments, you reach out to a pediatric nephrologist. And for developmental issues, there's a developmental pediatrician.
Evaluating a physician's track record with a specific medical issue is equally important when making a selection. Factors to weigh include the percentage of successful treatments, the satisfaction of former patients, and any accolades bestowed by peers or medical groups.
Assessing the Pediatrician's Communication and Bedside Manner
Pediatricians' communication and bedside manner are evaluated based on several factors. The foremost among these is how they interact with the child. They should communicate using a comforting, yet engaging manner that provides clear and concise health information.
Further, pediatricians should, in every encounter, project active listening skills. This means going beyond simply hearing during the interactions. They establish mutual trust and rapport with the child and their parents. They respond with empathy and comprehension.
A pediatrician's proficiency in active listening is key to providing precise diagnoses and effective treatment plans.
Bedside manners are also an essential component of the communication skills of a pediatrician. This refers to how they interact with the child during physical exams, hospital visits, and other medical procedures.
A good bedside manner involves creating a calm and reassuring environment, showing genuine concern for the child's well-being.
Trusting Your Gut and Making the Right Choice
When selecting a pediatrician, it's essential to factor in your gut feelings. Your parental intuition can be useful in determining what's ideal for your child. Pay attention to your emotions during appointments with prospective doctors.
If you feel at ease and satisfied during your initial interaction with a prospective pediatrician, then you're on the right track.
Conduct a thorough research in your selection process. Begin by seeking recommendations from friends and loved ones. It's also useful to check online reviews on a specific pediatrician. Confirm their qualifications and level of experience.
Choose a pediatrician who possesses adequate education, expertise, and proficiency to provide sufficient care for your child. After you have drawn up a list of your prospects, you can then arrange a consultation with the pediatrician of your choice.
During your initial appointment, inquire about their beliefs and care principles regarding relevant issues such as vaccinations, breastfeeding, or other medications. Pay close attention to how they communicate and engage with you.
Having a pediatrician who gives attention to your concerns and communicates efficiently to his patient, the child and parent, is a key factor. .
What Questions to Ask When Choosing a Pediatrician
When choosing a pediatrician, below are several questions you should ask to make sure you find the perfect match. Consider asking:
What are the experience and qualifications of the pediatrician?
Has the pediatrician completed his/her board certification in pediatrics?
How long has the pediatrician been practicing?
What age groups of children do the pediatrician typically treat?
Does the pediatrician have experience treating children with particular conditions or special needs?
Additionally, you may need to ask about their approach to healthcare:
How does the pediatrician prioritize preventive care as well as healthy lifestyle choices?
How does the pediatrician involve parents in their child's healthcare decisions?
What is the pediatric doctor's philosophy on vaccinations?
What is the pediatrician's approach to treating common childhood illnesses?
Other factors to consider when opting for a pediatrician include:
The location and their hours
How does the pediatrician handle after-hours queries or emergencies
Same-day appointments availability
The communication style and accessibility of the pediatrician
By asking the questions above, you can find a pediatrician who is a perfect match for your child's needs and ensure your child obtains excellent healthcare.
The Benefits of Finding the Right Pediatrician for Your Family
Your child can reap various advantages from selecting the right pediatrician. A pediatrician specializes in nurturing the health of children. There is a plethora of services they offer, such as immunizations, regular screenings, as well as remedies for illnesses and wounds.
In medical practice, pediatricians have the expertise and specialize in managing all kinds of children's health cases, both well-child and sickness-related. Well-child cases refer to immunizations, preventive care, and well-baby checkups.
Knowing that your child is getting top-notch medical care is one of the greatest perks. This specialist not only treats your little one's ailments but also provides you with valuable insight into how to prevent them.
Preventive care could be through sound advice on nutrition, exercise, and lifestyle choices. Your pediatrician can also point out essential developmental milestones and provide vital support on how to encourage your child's overall growth and maturity.
Consistent medical care from a pediatrician provides numerous advantages. Through building strong relationships with your child and family, they have the ability to customize their methods to cater to your child's needs.
For children with chronic conditions, complex medical needs, or developmental issues, it's highly recommended that they should be under the care of a pediatrician, rather than other medical specialists. Continuity of care and monitoring is crucial in these cases.
If you have given birth to a premature baby, a neonatologist can give expert care of your newborn. A neonatologist is a specialist of pediatrics focusing on the care and management of premies. On this, getting a pediatrician is the best and safest routel
A competent pediatrician may not only be advantageous for your child's well-being but also beneficial for your time and finances. Early detection and preventative care will reduce expensive treatments.
Equally important, the right pediatrician takes time and effort for their young patients and their parents to help in better understanding the complex healthcare system in general, and pediatric care in particular.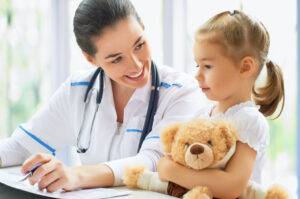 What to Expect at Your First Pediatrician Appointment
Getting ready for your kid's initial consultation with a pediatrician is an important achievement in their health progress. It's common to be uneasy, but keep in mind that your pediatrician is always available to respond to any inquiries.
The doctor will conduct a comprehensive evaluation of your child's health history and inquire about previous illnesses or medical concerns. Then, he proceeds to measure your child's weight, height, and head circumference to establish baseline data.
During the visit, your child would receive a physical examination. The doctor will check on the mouth, eyes, ears, and throat, as well as assess their heart rate and lung function. Also, the doctor may request to inspect for any variations in the child's skin.
Your pediatrician will discuss essential subjects, such as sleep routines, eating habits, and more. If you're a nursing mom, the doctor will suggest ideas on breastfeeding along with techniques for introducing solid foods.
With young children and toddlers, parents will receive helpful tips on safe sleeping practices and instructions on how to make your home child-friendly. They will also cover vaccinations and arrange future appointments for immunizations.
It is worth mentioning that vaccines are safe and efficient in safeguarding children from severe illnesses. Your pediatrician can clear up any doubts or queries you may have about vaccination. After all, a pediatrician has the scientific knowledge and expertise!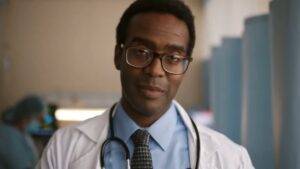 A Pediatrician is the Best Doctor For Your Child
Finding the right pediatrician for your child is an essential decision that can impact their health and well-being for years to come. Don't hesitate to schedule an appointment with your prospective pediatric doctor to see if they are the perfect match for your family.
During the appointment, you can ask questions, talk about your child's medical history, and observe how the pediatrician interacts with your child.
We at Omega Pediatrics take pride to be the best pediatrician that you would be searching for your little ones. We have the expertise, qualifications, and experience, in managing your child's healthcare needs, be it for well-child checkups or illnesses.
Besides technical competence, we treat your children with love and compassion. Together with the parents, we are one family, to care for and nurture your children from birth to early adulthood. We serve to be your perfect ally in your child's unique needs.
Book an appointment with Omega Pediatrics. We are dedicated to helping families make informed decisions about their children's health and medical care.