Choosing the Right Pediatrician: A Step-by-Step Guide
We at Omega Pediatrics believe that choosing a pediatrician who goes beyond just your child's needs is necessary. The pediatrician you choose should also possess these qualities: a positive attitude, someone you can trust, and easy to communicate with.
Below we will give you a step-by-step guide on how to go about this important milestone in your journey as a parent. As with many important things in life, starting early is important.
Some readers may not see the importance and may think that it is less important than booking a flight or choosing a vacation destination. Unfortunately, such a view may turn around to hurt you. The pediatrician may indeed be the most important member of your family building team beyond your family.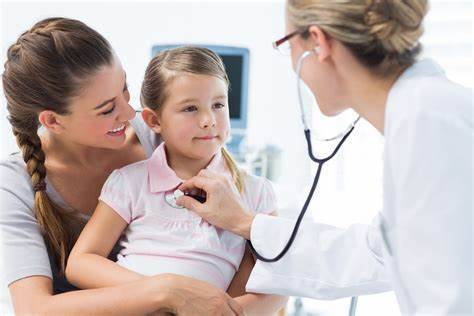 Identifying Your Priorities in a Pediatric Doctor
One of the major decisions you'll make for you and your child is selecting the right doctor. In the process of selecting, you have set certain criteria of what you expect an ideal pediatrician for your children.
Below is a list of considerations that many parents, would typically look for from your would-be doctor for your kids. While convenience is important, it is so in a different way...not convenience of distance or pronouncing the doctor's name. No. Convenience in how relaxed you would be knowing that your child is in safe hands. That is convenience.
Will it be convenient and beneficial for you and your kids?
You should think about office hours and convenience: is it easy to get there and to get in? Are they open late or on weekends? Finding a pediatrician that complements your lifestyle and is there for you when you need them can be beneficial. Since most parents work and children are generally in school or daycare, it is important that your pediatrician can be reached after hours.
You want a doctor you can rely on throughout your child's development and growth, and you want convenience in addition to quality care. Your entire family can receive guidance from a good pediatrician from infancy through adolescence. Ensuring that your first box is checked is an important first step.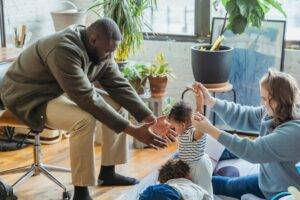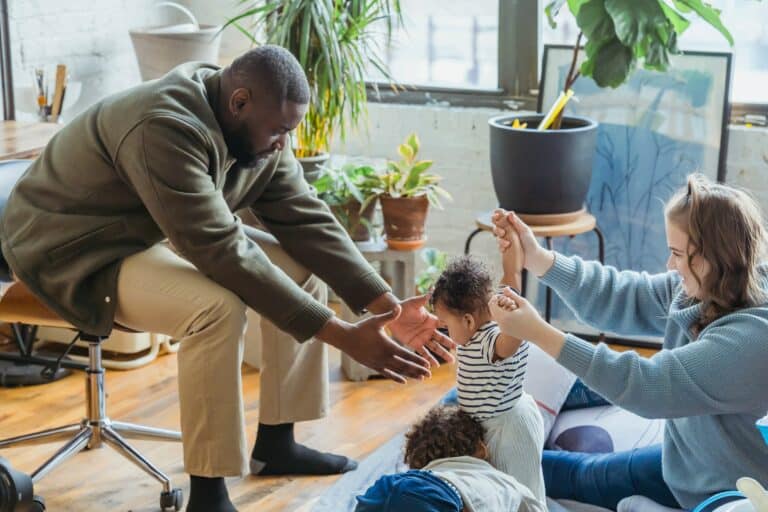 Do you share the same values with the pediatrician?
Do they have a good reputation among your friends and family? What do they think about the issues and beliefs that are important to you? An excellent pediatrician is skilled at listening to  your family and your child.
They can dispel myths, allay fears, and give you the information you need at the right time, and they are aware of the special needs of parents and young families. You want a partner in the care of your child with whom you can communicate openly and work together.
Is the healthcare provider an expert....a pediatrician with experience catering to the needs of children?
In terms of expertise, where did they receive their training and do they hold a board certification? While board certification is a given, for majority of the doctors in the United States, it may not be so in other countries. Having said that, ensure that your child's pediatric doctor has good experience and training in taking care of the health of children. You do ont want a doctor with minimal pediatric experience. Think about the provider's level of training before letting them look after your child.
Do they provide specialized instruction in child development, breastfeeding, or other topics that will meet the needs of your family? Avoid doctors that look confused the moment they see a very young child or one who has an attitude that children are mini-adults. That is not the doctor you want for your child.
Conducting Research on Potential Candidates
We recommend that you start your search for a pediatrician for your child with recommendations from trusted sources. Consider seeking advice from these options.
Read online reviews and ratings of the pediatrician's clinic
Searching for pediatricians online is another option. Examine their ratings and reviews to see how the doctor treats his patients. However, if you use this method, make sure you read ratings and reviews done by real patients.
Before anything else, verify the source of information you read online. It should come from authoritative sources. This is  to ensure that you and your baby are not duped.
Research using AAP's Find A Pediatrician Tool
If you're a newcomer in the place where you're residing, you can use the American Academy of Pediatrics (AAP)'s database to locate a pediatrician near you!
The Find a Pediatrician tool allows you to search for AAP-endorsed medical practitioners based on your preferences. This is to ensure that the pediatrician you select is legitimate.
Would you want a DO or an MD for your children?
There are two types of degrees that train doctors: MD and DO. Both doctors diagnose and treat diseases, but their areas of expertise differ. What type of doctor you choose is up to you; just make sure the pediatrician you pick is board-certified!
DO - Doctor of Osteopathic Medicine
When it comes to treating their patients, DOs take a more holistic, mind-body-spirit approach. DO degrees are becoming popular these days.
MDs pursue the conventional medical degree. They take a scientific approach to treating various health conditions, focusing on research-based medicine.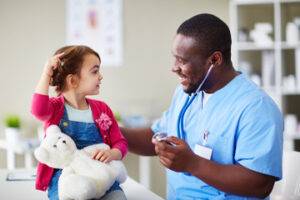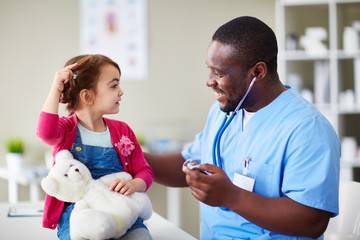 Scheduling Meet-and-Greet Appointments
After shortlisting the options for pediatricians for your little one, it's vital that you personally meet before finalizing the decision. Evaluate how the doctor will manage and provide care for your child.
Furthermore, the meeting will provide a window of opportunity for you to engage in a conversation with your baby's future physician and raise any queries you may have ahead of your appointments.
Before Talking To The Pediatrician
When you have conducted your research for a pediatrician, ensure you have taken note of some information. It would be best if you could get data on their clinic hours, doctor's availability,  and other pertinent details just to gain insight into the doctor and their clinic.
If the information you're looking for isn't available online, you can reach out to their clinic staff. Also, take a moment to verify the types of insurance they take. To determine whether or not the pediatrician is suitable for your child, inquire about these subjects:
Can you tell me if the clinic is conveniently located and accessible by car and/or public transportation?
Give me information about the clinic's hours, including weekends and holidays.
Does your clinic offer telemedicine services?
Does your clinic accept my insurance policy?
How does the clinic handle billing? Are there alternative payment methods, or is payment required during the appointment?
Are emails regarding my baby's health concerns secure and compliant with HIPAA regulations?
What are the after-hours protocols for health-related baby issues?
Can you provide information about the expenses I will need to cover for my baby's care?
Questions For The Doctor
Once you've received answers to your questions about the doctor's clinic, it's time to make an appointment with the pediatrician to meet him in person. Inquire about the doctor's background, training, and general clinical procedures.
The key here is to gather as much information as possible to ensure your baby's safety.
If you don't have time to personally meet with your baby's future doctor, you can conduct an online interview.
Consider asking these questions during the scheduled appointment.
Where and when did you attend medical school and where did you complete your postgraduate and residency training?
Which hospital do you work with and where will my child be admitted if hospitalization is necessary? Make sure to confirm if the hospital accepts your insurance.
Is there a nurse in the clinic who can address any questions I may have if you aren't available?
Who answers phone calls, and are they able to address my baby's urgent concerns?
Do you collaborate with other pediatricians, and what is the protocol if you aren't available? Will another pediatrician cover for you?
How will you handle health-related concerns about my baby after work hours or during holidays?
Are you able to accommodate short-notice or walk-in appointments?
Do you have treatments readily available for acute illnesses in your clinic?
Are you open to working with other healthcare professionals to manage my child's health?
Will you respond to urgent calls?
How often should I bring my baby in for check-ups?
What do you think of seeking second opinions from other clinics, and how do you handle them?
Aside from that, you may inquire about issues and beliefs. You may raise questions about circumcision, breastfeeding, alternative medicines, and antibiotics. This is equally important because they might end up giving your child treatment that you dislike.
After The Interview
When you've finished speaking with your child's potential doctor, consider these questions.
Does the doctor actively listen to your concerns?
Are the doctor and staff attentive and empathetic towards your concerns?
Were you treated with respect and kindness by the doctor and staff?
Does the doctor rush your appointment because of other patients?
Does the doctor show genuine concern for your child's health and well-being?
Do you feel at ease asking the doctor questions?
Do you have confidence in the doctor's abilities?
Evaluating Your Options and Making an Informed Decision
Upon examining the potential doctors for your upcoming newborn, it is crucial to weigh your choices and choose the most suitable pediatrician. All the factors are carefully considered, with an emphasis on establishing a level of trust and ease with the selected physician.
If you're pleased with the doctor, tell them. Keep looking if you haven't found what you think is the best for your child. This isn't a race, and what matters most is that the selected healthcare provider gives you confidence about your baby's medical needs.
When Baby Arrives
Upon the birth of your little bundle of joy, ensure that your chosen pediatrician is capable of delivering the highest quality care –being promptly responsive to your child's needs!
During the course of your checkups and if for some reasons you aren't satisfied with the service provided, we highly recommended to direct your concerns to the pediatrician.
If you feel the doctor isn't the most suitable pediatrician for your child, you can always explore the option of seeking another well-qualified pediatrician.
Consider Omega Pediatrics For Your Little One
Your pediatrician at Omega Pediatrics number one priority is ensuring your child has a positive experience in every checkups. Also proud of our multicultural environment, we welcome children from all backgrounds.
We at Omega Pediatrics treat one another like family. We value diversity and include intercultural education in our employee training. You can be assured that your child will receive the best care available.
In addition, Omega Pediatrics extends its operating hours until 9:00 p.m. to address patients' after-hours requirements. Our facility also offers telemedicine consultations for those who cannot come for an in-person visit.